The £75,335 Jaguar F-Pace SVR has finally arrived almost one year later than expected and 3 years after the release of the original F-Pace! Is it too late? Absolutely not!
It's Jaguar's answer to the Alfa Romeo Stelvio Quadrifoglio, Porsche Macan Turbo, and the Mercedes-AMG GLC 63 S. The basic four-wheel-drive F-Pace platform was a strong place to start but to ensure the SVR version delivers the goods where it counts, Jaguar's designers and engineers have turned the heat up to 10!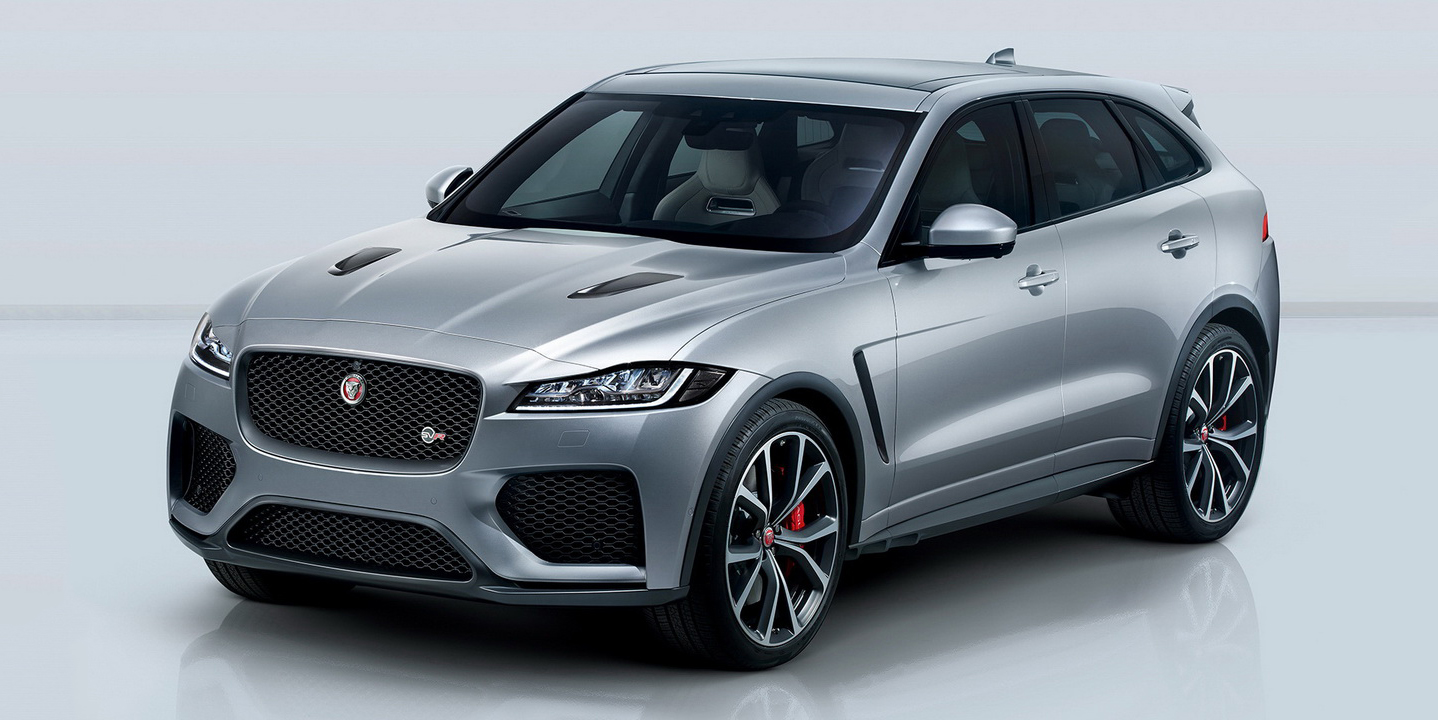 The new styling from Jaguars Special Operations division has become more aggressive all round with a bumper facelift both front a rear. The door sills of the car have also been lowered to give a sportier look alongside the upgraded and lowered suspension with a choice of 21- or 22-inch wheels. All of these visual changes mean that the drag of the Jaguar F-Pace SVR is reduced and with the 5.0-litre V8 supercharged engine producing 542bhp ensuring it can get to 0-62mph in just 4.3 seconds!
The chassis, brakes and steering have all been heavily modified, with stiffer springs, uprated dampers, an electronic differential at the back and huge new disc brakes at each corner. Despite all these "performance" modifications on the move the SVR still manages to retain many of the qualities that make the regular Jaguar F-Pace such a civilized SUV. Its ride is firmer than standard, but not uncomfortably so. The responses from its steering, brakes, accelerator and gearbox are all more urgent, too, yet not to a point where the SVR feels compromised. The true magic happens when you experience an F-Pace SVR on full throttle with the V8 sounds that accompanies any acceleration!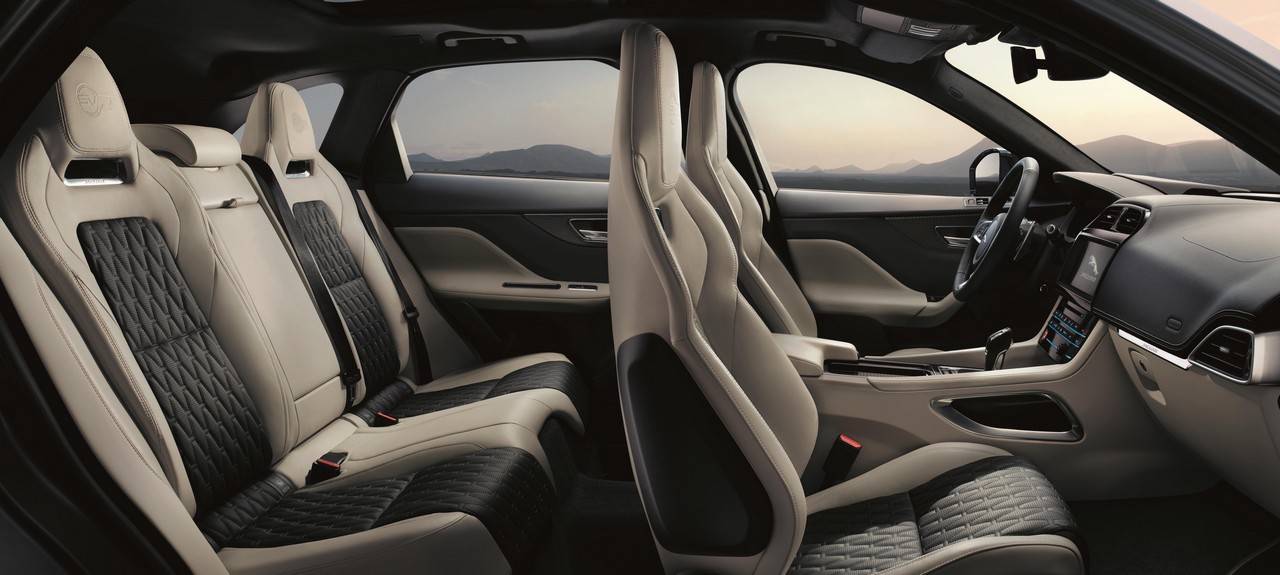 On the inside there's plenty to like. Spaciousness and convenience are both good by class standards with the new Jaguar I-Pace inspired infotainment system, climate control, sports seats and leather upholstery. Particular comfort can be found in its bespoke back seats while you take in the driving views and there's also plenty of room in the back with a 650-litre boot when it needs to be a practical everyday car.
While on paper the SVR might not be as fast as some of its performance SUV rivals it is a very exciting driving experience that's hard to come by with other larger cars. It's the kind of car you'd be delighted to take a few mates out in for a fast road trip without the need to make excuses for the practicality or ride comfort. As car enthusiasts we can't help but embrace the SVR although it's likely you might be spending more time at the petrol station thanks to the thirsty V8 and your right foot bringing the noise!
Pros 'n' Cons
• Styling √
• Ride Comfort √
• Performance √
• Emissions X
• Fuel Economy X
Fast Facts
• Max speed: 176 mph
• 0-62 mph: 4.3 seconds
• Range: 22.6 MPG
• Engine layout: 5.0-Litre V8 Supercharged
• Max. power: 542bhp
• CO2: 272 g/km
• Price: £75,335
Do you agree with our Jaguar F-Pace SVR review? Let us know via our social media pages
Interested in buying a used Jaguar F-Pace? click here
For more CarCliq Reviews click here