The Dacia Sandero since its release in the UK has been one of if not the cheapest new car available on the market today! But what do you get for the cheap price tag?
There are three variants of the Sandero available, the Access which costs £6995, the Essential which costs £7995 and the range topping Comfort costing £8995. Uniquely the Access variant is aimed at basic motoring with no creature comforts on board (not even a radio) and only comes in one specification with only a single optional extra which is the spare wheel! The higher Essential and Comfort variants come with more standard kit on board such as a radio and touchscreen multimedia systems respectively and also having more optional extras inside as well as paint/wheel/upholstery choices. Styling wise the Dacia Sandero is very plain and basic but is pleasant looking with relatively modern elements front a rear that compare to other budget (but more expensive) rivals like the Suzuki Celerio, Peugeot 108, and Skoda Citigo However an exception on the looks is the Access base model which has hideous black front and rear bumpers mismatched to the white paintwork of the rest of the car.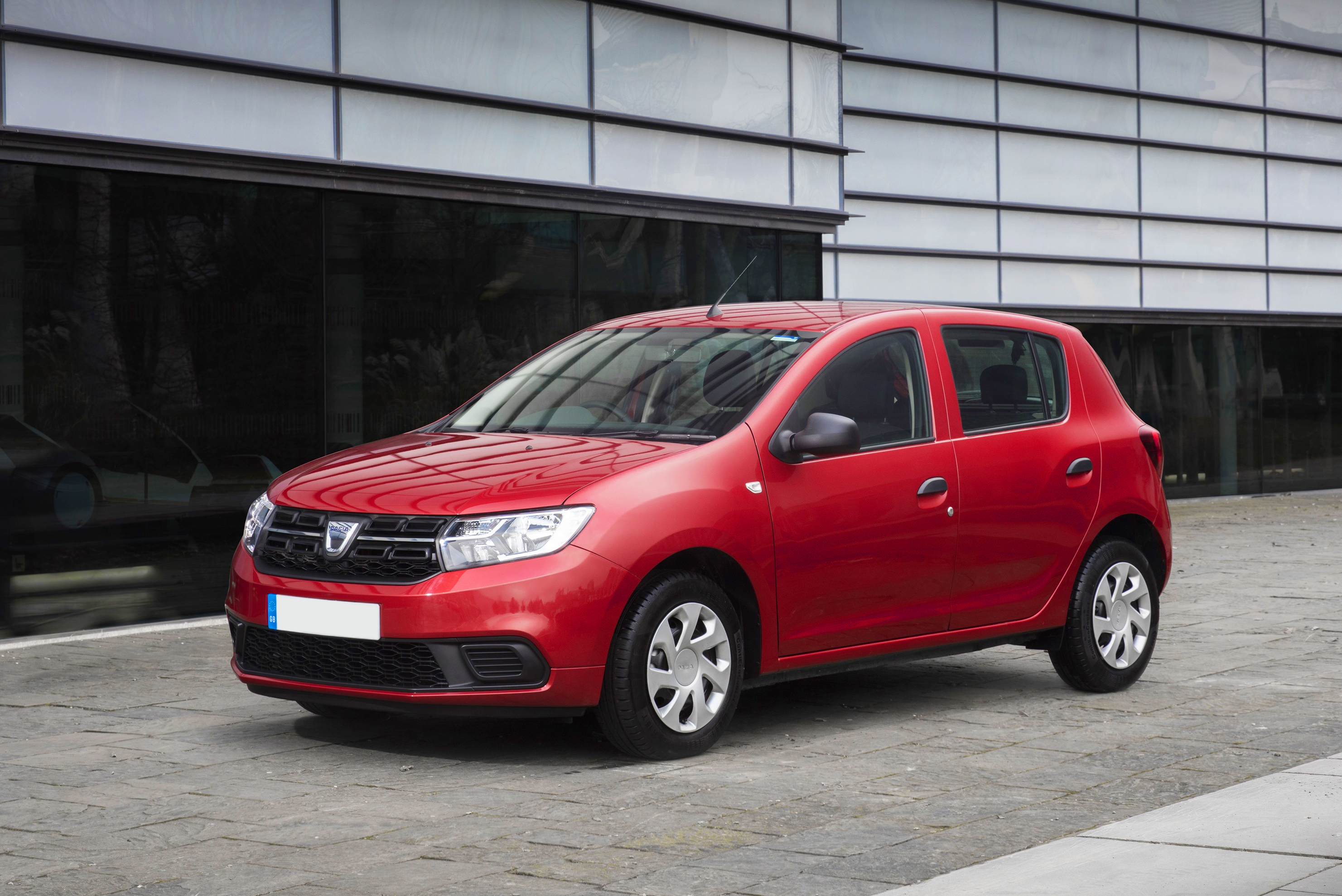 If you're buying for everyday usage it's likely you're going to go with at least the Dacia Sandero Essential to at least get an infotainment system, electric front windows and other added standard features. Looking at the 0.9 Tce mid-range engine choice you get 90bhp with a 0-62mph time of 11.1 seconds so it's not exactly quick but you do get a respectable combined 52.3 MPG! There are also less and more powerful engine options if they take your fancy. The mechanicals feel bomb-proof with the exception of the five-speed manual gearbox which has a vague shift action – but the engines do the job. It is a bit sluggish and the steering is also a little vague although doesn't do anything untoward. It's apparent that the powertrain is designed to function not to please; the Sandero is not exciting but it has a bit of honest charm to it. The ride comfort is also more functional with anything more than a smooth road surface leading to a lot of abrupt suspension travel; however it's rarely uncomfortable.
On the inside there's nothing spectacular; it's sparser and more basic than you might be used to with modern cars but for general driving there's nothing you're going to miss out on. On the Essential model the additional interior features such as the infotainment system and the electric front windows provide the basic conveniences that you may desire on the road. There is a use of hard plastics throughout the cabin which is expected at this price range but they feel durable enough to handle daily usage. There's plenty of room inside too; with it bigger than most rivals with comfortable space for adults in the front and back alongside a boot suitable for most with 320 litres of storage space with the seats up or 1200 litres with them folded down.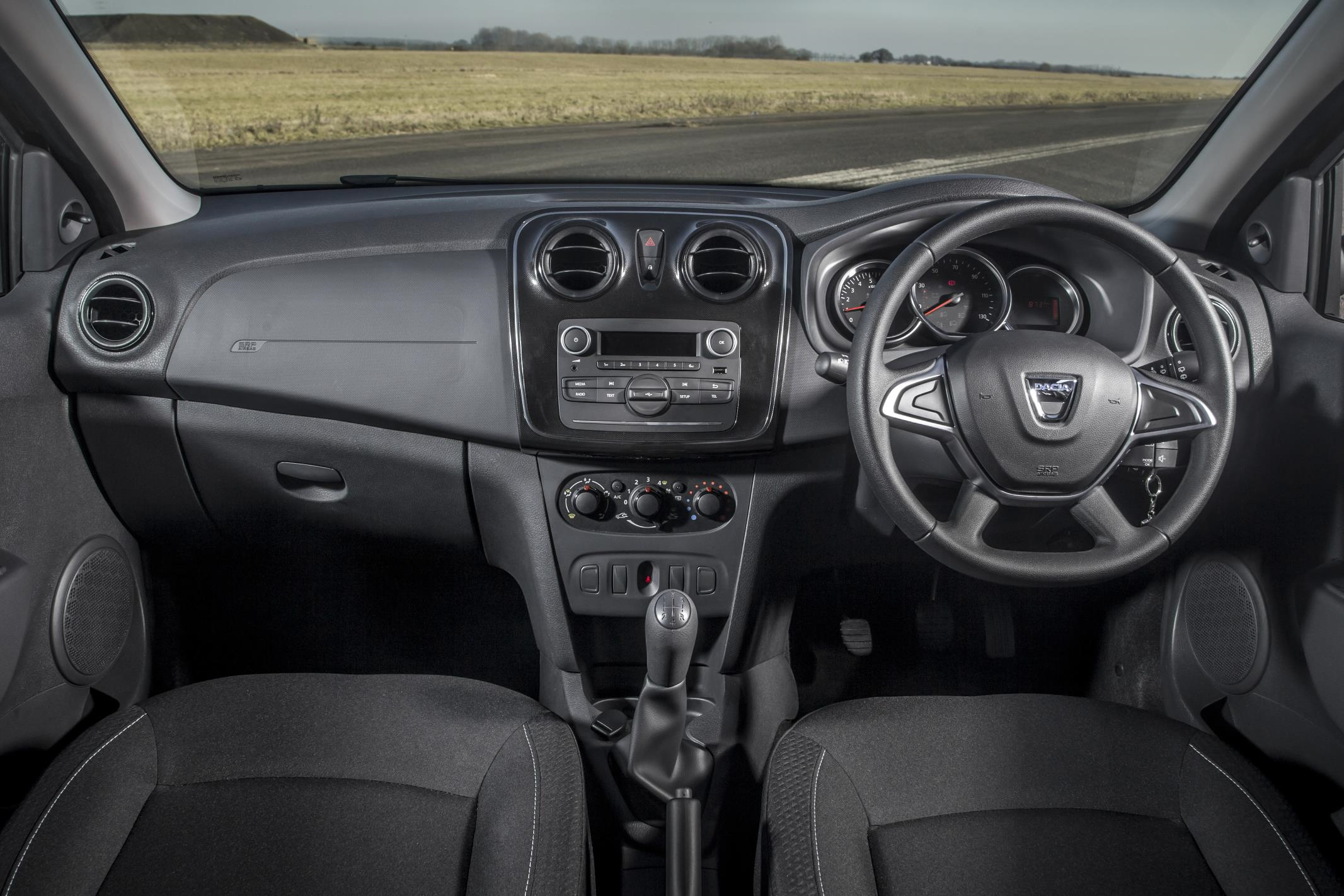 Being the among the cheapest new cars on offer today the Dacia Sandero is certainly a great option if you want a simple basic car to drive around in doing everything you want adequately while getting you from A to B. You may not want to opt for the basic Access model which only comes in 1 standard specification and has no creature comforts at all so the Essential and Comfort models seem the better choices for daily driving. It's not as bad as you would expect for the price of being a brand new car and you certainly won't have to make any excuses to your passengers but if you're after higher levels of specification/technology and more comfort and excitement then you may want to look at alternative budget hatchbacks like the Suzuki Celerio, Peugeot 108 or Skoda Citigo.
Pros 'n' Cons
• Price √
• Interior Space √
• Driving Experience X
• Interior X
• Build Quality X
Fast Facts
(Dacia Sandero 0.9 TCe Essential)
• Max speed: 109 mph
• 0-62 mph: 11.1 seconds
• Range: 52.3 MPG
• Engine layout: 898cc 3-Cylinder In-line Turbo
• Max. power: 90bhp
• CO2: 123g/km
Let us know your thoughts regarding our Dacia Sandero review on our social media channels.
Interested in buying a used Dacia Sandero? click here
Other Dacia Car Reviews:
For more CarCliq Reviews click here