The Captur kick-started Renault's range of popular SUVs and crossovers back in 2013 and ever since then has lived up to its name and gone on to capture a sizeable chunk of the market, taking on rivals like the Hyundai Kona and Toyota C-HR! It's Renault's most popular car in the UK, outselling the Clio and the Megane!
In the flesh, the Captur is certainly an eye-catching car with its sharp modern styling and more rugged trim around the car. Renault haven't shied away from personalisation with 36 potential colour combinations; go for the duo-tone roof and body option and the car stands out even more with the contrasting colour extending down to the A-pillars. Dimensionally the Renault Captur is barely bigger than a Clio with its 4,122mm length and 1,778mm width which ensures that it retains its manoeuvrable size with acceptable interior space for the segment.
Buyers can choose from two petrol and two diesel engines with either automatic or manual transmissions; however all models in the Captur range are front-wheel drive, despite the more rugged looks. The most popular engine choice for general commuting and town driving is the 0.9-litre TCe petrol engine. Despite its small size, this three-cylinder 90bhp engine is smooth and feels faster than the 13.2-second 0-62mph time suggests it will; the economy is also quite reasonable with a combined MPG of 55.4. If you're after a bit more power there's a 1.2-litre petrol engine which produces 118bhp getting to 62mph at 9.9 seconds or if you'd rather have a diesel there is a 1.5-litre turbocharged four-cylinder option, offered in 89bhp and 108bhp variants.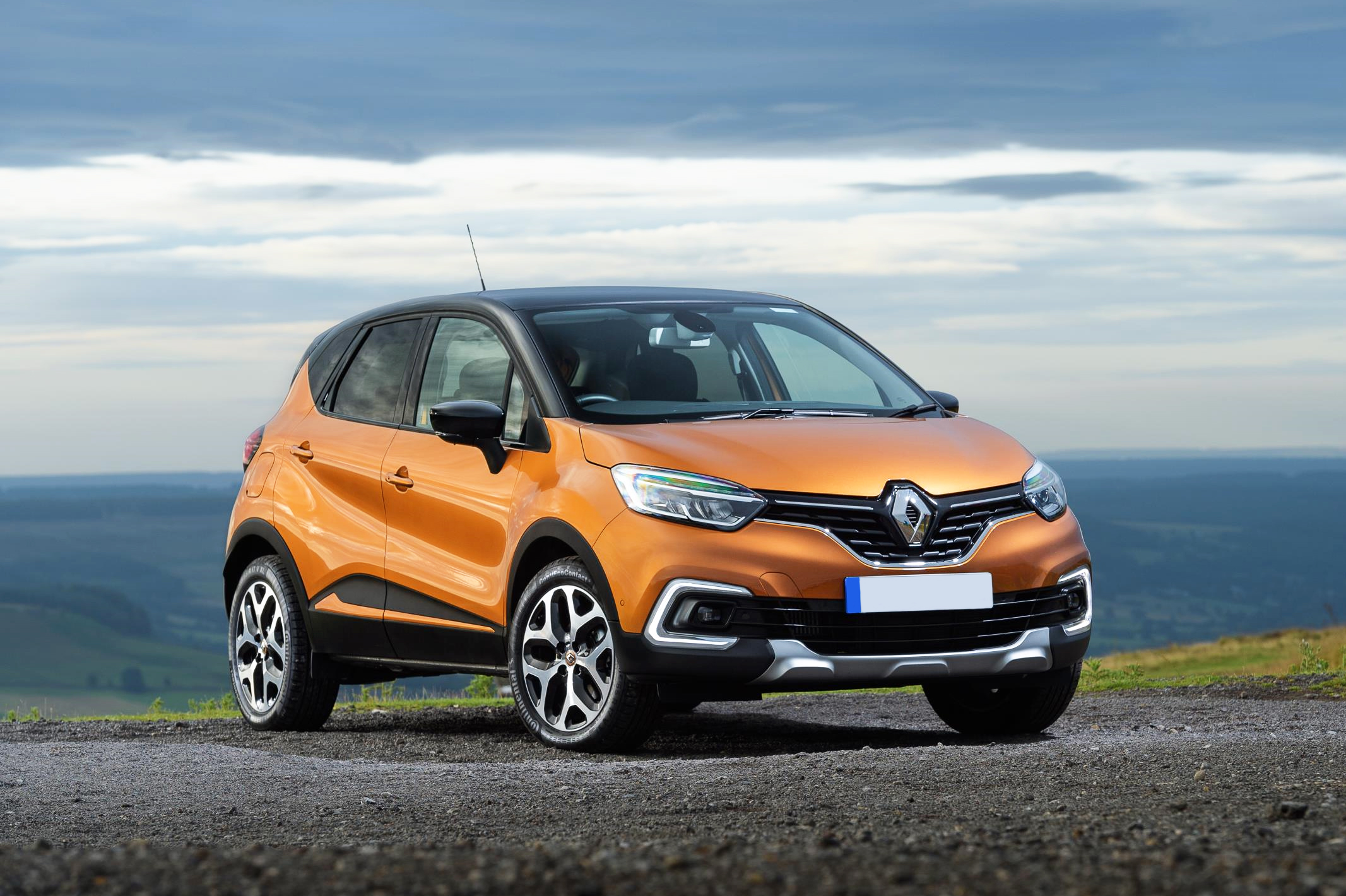 As you'd expect thanks to the extra ride-height over the Renault Clio, out on the road it's quite a smooth car to drive, especially over urban bumps which it soaks up with ease but when you hit rougher road surfaces it's not as forgiving. It has lightly weighted controls which makes it easy to drive around town but not so much that it becomes frustrating on longer A-roads or motorways. No matter which engine you choose, you're unlikely ever to feel encouraged to set a new personal best on your way to the shops.
On the inside, if you choose any model from "Dynamique Nav" trim level upwards, you get a seven-inch colour touchscreen system with satellite navigation; however it does beep quite a lot which can be annoying. Both Signature X Nav and Signature S Nav get a more advanced R-LINK media and nav system alongside Android Auto. The dash plastics are finished in a modern dimple pattern and there are some usefully deep cubby holes in the centre console. All of the climate controls within the Renault Captur are slightly cheap-feeling knobs and buttons, but at least it's easy to adjust without taking your eyes off the road!
Renault has also implemented their patented removable seat covers which may be very useful for a family car; especially those with young children who are prone to spilling things! In the rear, there is a generous amount of legroom and you get the ability to slide the rear seat bench forward or back depending on how much passenger or boot space you require. With the sliding rear seat set right back you get a reasonable 377-litre boot which grows to 455 litres with the bench slid fully forward. The Captur's high roof also means headroom isn't an issue even for taller passengers!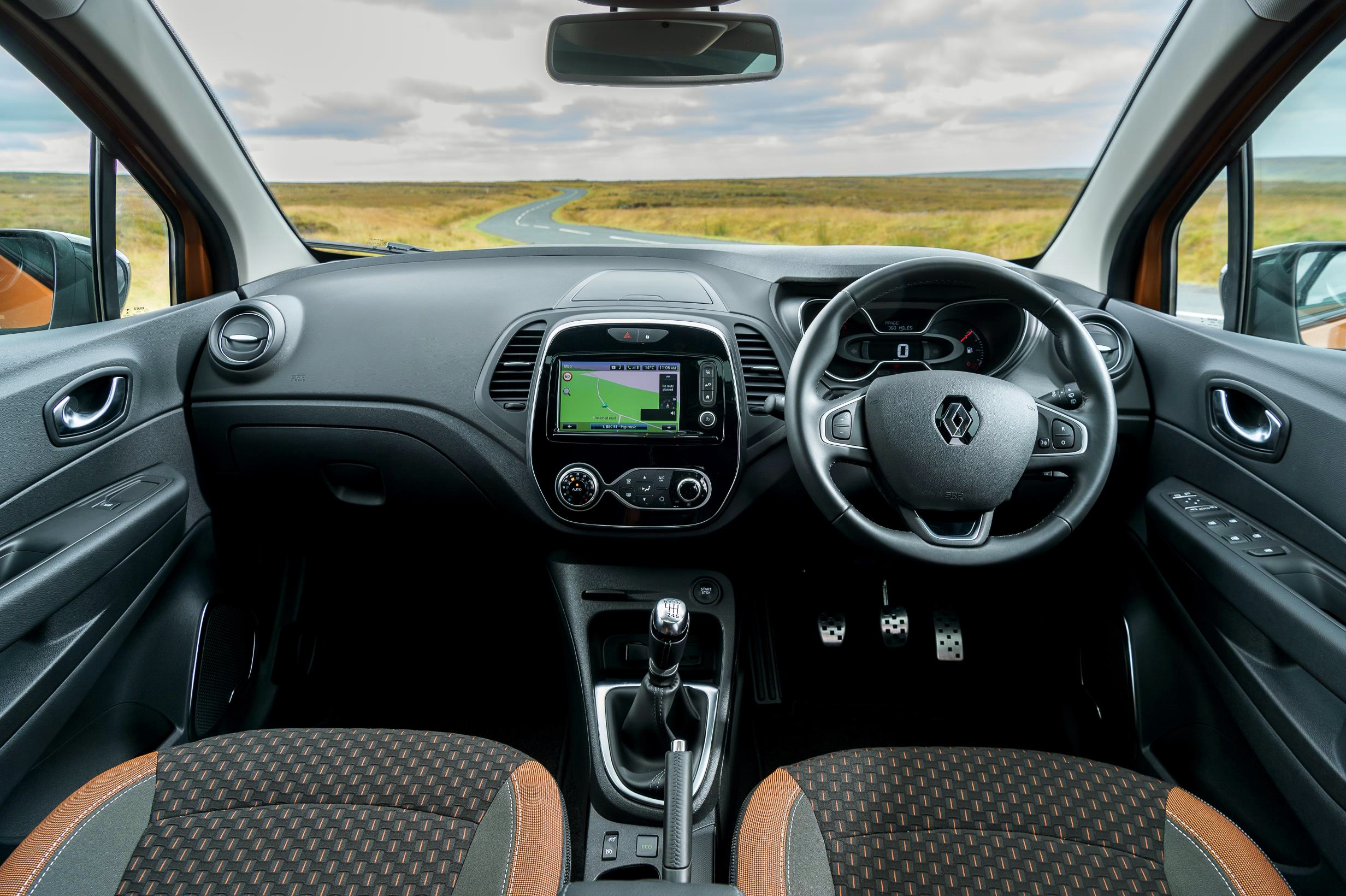 Should you buy one? The Renault Captur isn't going to whet the appetite of the keen driver; it's more sensible trousers than driving shoes! It has attractive styling both inside and out with plenty of attractive personalisation options and is very practical for families, commuting or general everyday use. The simple engine options and trim levels make it easy to find the right variant for you! In comparison to rivals, it's at quite a competitive price-point and is at a similar level to the Hyundai Kona and is cheaper than the Toyota C-HR and Mini Countryman so be sure to give it a look if you're searching for a compact crossover.
Pros 'n' Cons
• Styling √
• Interior √
• Practicality √
• Performance X
• Ride Comfort over tougher surfaces X
Fast Facts
(Renault Captur 0.9 TCE 90 Expression+ 5dr)
• Price: £15,140
• Max speed: 106 mph
• 0-62 mph: 13.2 seconds
• Range: 55.4 MPG
• Engine layout: 0.9-Litre Inline Petrol
• Max. power: 90bhp
• CO2: 114g/km
Interested in buying a used Renault Captur? click here
More Renault Reviews:
For more CarCliq Reviews click here