Renault recently revealed that they plan to have 8 fully electric models and 12 hybrids in their range by 2022 and the latest models to receive electrified powertrains are the Renault Clio and Renault Captur, with Renault also confirming that a plug-in hybrid Renault Megane will soon be launched. The news comes straight from the Brussell's Motor Show where the French manufacturer showcased the Clio and Captur variants.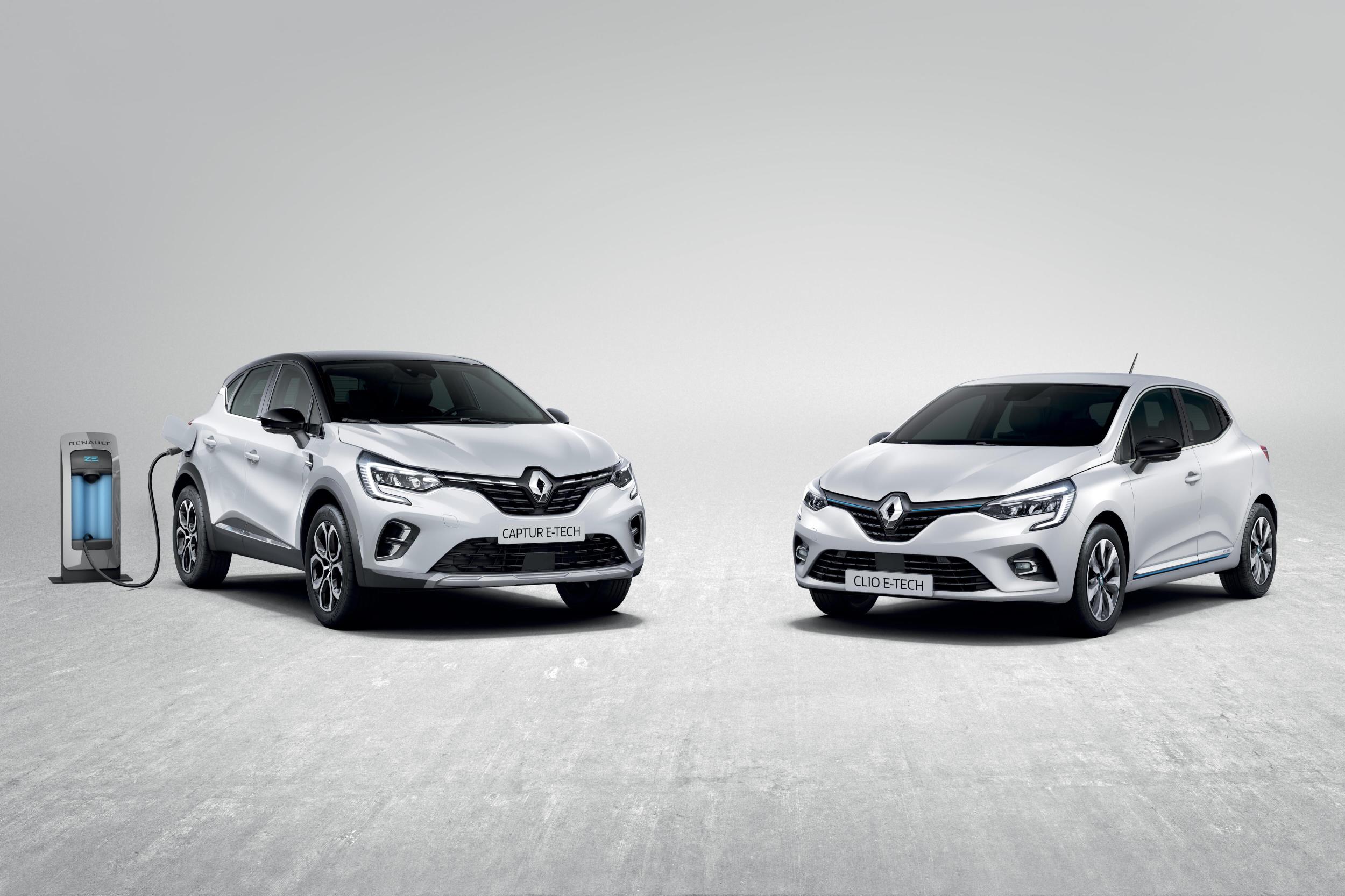 Despite both models featuring the same 'E-Tech' branding, each will have a substantially different take on the electrified powertrain. The Clio will gain a full hybrid system, consisting of a 1.6litre petrol engine and two electric motors powered by a 1.2kWh battery pack. Renault claim that the Clio's new battery will enable the supermini to spend up to 80% of the time in electric mode on city roads, improving fuel economy by up to 40% compared to conventionally powered Clio variants, and will be able to travel at up to 38mph without the engine running.
Although the new Captur will be fitted with the same 1.6litre petrol engine, it will gain a larger 9.8kWh battery pack and 400v electrical system, using a plug-in hybrid system instead. The larger battery will allow for a range of up to 30miles in full electric mode – according to Renault, with a top speed of 85mph in EV mode. The Captur E-Tech will also feature a Sport driving mode that will allow both petrol and electric power to combine if there is enough charge. Whilst very few details have been released, Renault claim that the new Captur will manage up to 188mpg and emit 34g/km of CO2.
Other than the new powertrains, the changes between Clio and Captur hybrids and their regular versions are rather subtle, both modes will receive E-Tech badging and the digital instrument displays will gain new graphics that show the battery levels while charging and when the electric motor is in use. The Clio E-Tech will weigh just 10kg more than its diesel sibling despite the addition of a battery pack.
Whilst this may mean the end for diesel versions of Renault's smaller and mid-sized cars, it's just the beginning for their major new electric initiative. Although prices and full specifications are yet to be confirmed, Renault will launch the E-Tech hybrid Clio and E-Tech plug-in Captur later this year, with the first models going on sale in June and a plug-in hybrid Megane expected to follow soon after.
What do you think to Renault's exciting new start to 2020? Let us know your thoughts via our social media channels.
Interested in buying a used Renault? Click here.
Other articles that might interest you:
Electric Used Cars Surge in Popularity
Renault Purchases Stake In Jedlix

Switching to Electric Cars with No Compromise

Renault Zoe Launch
For more CarCliq News, click here.