More and more motorists are flocking to electric, hybrid and plug-in hybrid cars, instead of traditional petrol and diesel models to lower their motoring bills. Figures from industry analysts Cap Hpi show that 10,700 alternative fuel cars were sold in June, an increase of almost a third.
This spike in popularity means used models are holding onto more of their value, but some real bargains are still available to savvy buyers.
The all-electric BMW i3 cost over £30,000 when new, but according to Cap Hpi, a 2015 model with just 20,000 miles under its wheels can be yours for just over £14,000. If its range of 125 miles between charging is a worry, there's also the BMW i3 'range-extender', with the addition of a small petrol engine that acts as a generator to keep its batteries topped up, increasing its range to 206 miles. It also means you'll never be left stranded, as you can always put in some more petrol if you can't find a charging point.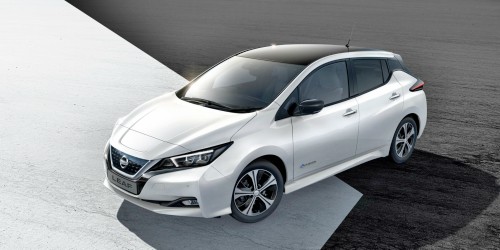 How much does a used electric car cost?
Used examples of the BMW i3 range-extender are available on the CarCliq site from just under £19,000, with less than 20,000 miles on the clock. This means you could get behind the wheel of an advanced, low-emission and prestigious BMW that costs less than a city car to run, with affordable finance deals to spread out your repayments.
We also have a wide selection of Nissan LEAFs - the world's best-selling electric car - costing from just £6,000, all with low mileage. You'll be getting a zero-emission family car that only costs a few pounds to charge up and has a range of between 124 and 155 miles. With similar technology under its bonnet, the chic Renault ZOE electric supermini is even more affordable, with used examples starting from under £5,000.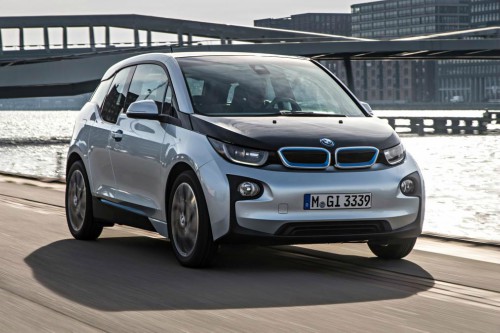 What are the pros and cons of electric cars?
Electric cars are easy to drive because with only one forward gear you simply press the accelerator to go faster and brake to slow down - just like in an automatic. This makes electric cars very smooth, and with no engine rumbling under the bonnet, they are also extremely quiet.
Most people choose an electric car because it has no tailpipe emissions and cost just a few pounds to charge from your mains supply or a public charging station. No emissions mean an electric car creates no air pollution, and as a result road tax is free and you can drive into the London Congestion Charge without paying too.
The biggest downside to electric cars is their limited range of just over 100 miles in the most affordable models. This means an electric car might not be suitable for long-distance drivers or going on your family holiday.
Instead, they are perfect for local drivers and commuters with regular access to a charging point. To combat 'range anxiety' manufacturers are improving the range of electric cars and making them faster to charge, with many able to top-up by 80% in just 30 minutes from a fast-charger - the time it takes to enjoy a coffee!

Interested in purchasing a BMW i3? Check out our listings here
Interested in purchasing a Nissan LEAF? Check out our listings here
Interested in purchasing a Renault ZOE? Check out our listings here
Want to read more of our News stories? Click here