It was announced yesterday, that big-time car manufacturer
Ford
(known for its famous
Fiesta
) will boost its investment in
electric vehicles
from £8 billion to a whopping £11 billion in the next five years. It has been noted that this is more than doubling a previous commitment that they had made in the past. As the previously announced target of 2020 was $4.5bn and was spearheaded by new chief executive Jim Hackett.
Why such the big jump in investment you ask? Well, it comes as countries from around the world have put more pressure on carmakers to reduce their carbon emissions. Therefore, major competitors of Ford like
Toyota
and Volkswagen have already hinted they've got ambitious plans to offer more electric vehicles.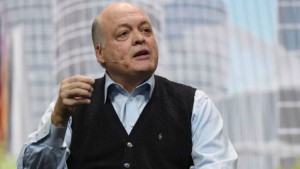 Mr Ford spoke at the Detroit Auto Show on Sunday, he explained that his focus was to be on simply electrifying existing Ford models – obviously, he didn't slip out the bag what specific models he was on about. Although, in total by 2022, he's made the decision to offer 16 fully electric vehicles, along with 24 plug-in
hybrids
.
Mr Ford told reporters: "We're all in on this and we're taking our mainstream vehicles, our most iconic vehicles, and we're electrifying them.
"If we want to be successful with electrification, we have to do it with vehicles that are already popular."
Stephanie Brinley, a senior automotive analyst at IHS Markit, said it was part of a bigger trend of car makers investing in electrification.
"Part of it is about tougher regulation but also the expectation that electric vehicles will support autonomous driving.
"The big question is how quickly consumers will adapt, as electric is only 1% of the market right now.
"Changing that will take better infrastructure on our roads, but also having more electric vehicles available."
During the Detroit show, Ford teased the release of its first performance electric vehicle - the Mach 1 - without giving any details about how it would look or its spec.
All we know is… It's rumoured to be released by 2020 and said once this is released into the market, the atmosphere will change dramatically. The SUV will be inspired by a
Mustang
sports car of the same name and, the US firm unveiled a more fuel-efficient version of its Ranger pick-up truck, the Ranger 2019. The SUV will have a 2.3-litre EcoBoost engine, 10-speed
auto
transmission and automatic emergency braking.
So, what other competitors have announced they're investing in the trend? Last year, America's biggest carmaker GM said it would add 20 new battery electric and fuel cell vehicles to its range by 2023. Then,
Volkswagen
declared in November that they're spending $40 billion on electric cars, autonomous driving and new mobility services by the end of 2022.
To conclude, it seems the year of 2020 will be an exciting year for Ford as they have a lot to offer for their beloved customer base.
For more CarCliq News, click here.