Searching for the right used car should be an enjoyable experience but when it comes to buying there's lots to think about such as the make and model and what specifications you'd like the vehicle to have, then there's the choice of dealership to add to the mix. Do you buy a vehicle from an independent dealer or from a franchised dealership instead? Buying a car from either an independent or franchised car dealer both have pros and cons and to make things easier, we've outlined the benefits and disadvantages that should be taken into consideration when buying a vehicle from either of these kinds of dealerships below.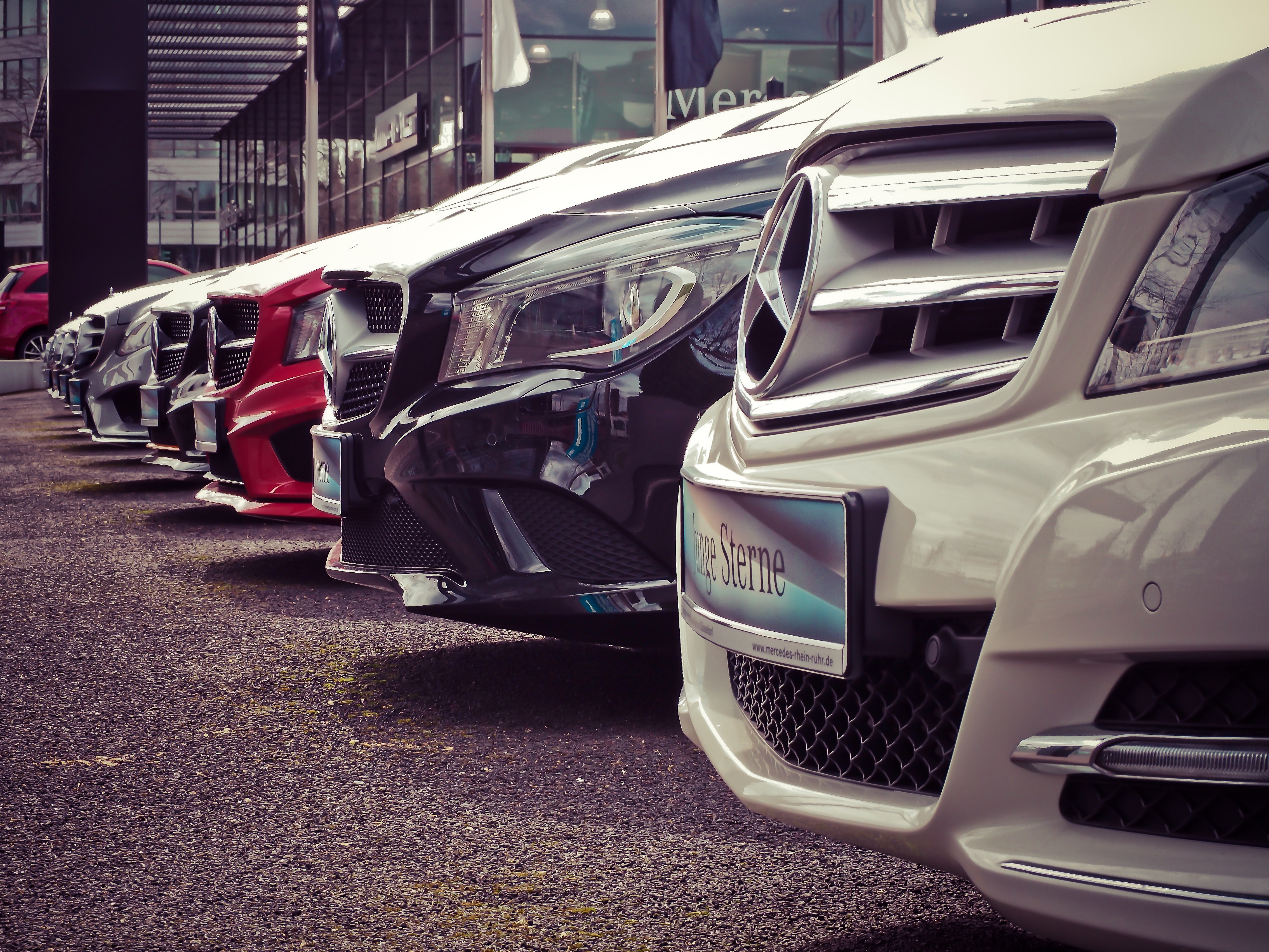 So what's the difference? An independent car dealer is a dealer who has no association to a vehicle manufacturer, they're – as the name suggests – independent, meaning they can sell any kind of used car regardless of who made it.
A franchised dealership is a car dealer that sells new and used vehicles and has entered into an agreement with a major car brand and will sell new and certified used cars from that manufacturer.
Independent Car Dealership – Pros & Cons
Vehicle Selection: Independent car dealers often have a large selection of used cars from a range of manufacturers. If you haven't decided on vehicle makes and models then this will enable you to get a feel for the market and allow you to shortlist potential brands and/or models.
Cheaper Vehicles: Though independent dealers have a large selection of stock and may sell late models, the majority of their inventory is likely to be a lot older than what you would find at a franchised dealer therefore vehicle prices tend to be much lower too.
Finance: Although interest rates are often higher with an independent dealer, they're also more likely to offer finance to customers with less than excellent credit, making it easier for someone to finance a vehicle that would more than likely be declined by a franchised dealer.
Knowledge: Whilst a salesperson from an independent dealership is not linked to a specific manufacturer, they will not have specific model knowledge and will only be able to offer a neutral guide, giving you a wider overview of the vehicle rather than specific in-depth knowledge relating to that particular model.
Vehicle Service: Unlike franchise dealerships, most independent used car dealers don't have service departments to fix the vehicle after you've bought it. Some makes and models may require specialist tools and technicians when it comes to repairing them that independent dealerships may not have at their disposal.
Franchise Car Dealership – Pros & Cons
Vehicle Sourcing: A franchised dealership may be able to source alternative vehicles from another franchise if there is nothing suitable on the forecourt, allowing you to specify what it is that you are after from the make and model right down to the colour.
Vehicle Age: Typically, franchised dealers will sell the latest vehicles with a few later models available in their used car selection but generally don't stock vehicles much older than 3 years.
Quality: Vehicle quality is likely to be better from a franchised dealer as they have to meet the manufacturer's expectations. Therefore, these particular dealerships are expected to source quality stock, rectify any issues with a vehicle and present the stock in a professional manner that are all consistent and in keeping with the brand.
Knowledge: With franchised dealerships associating with a particular car manufacturer, the sales team are likely to have a wide range of specialist knowledge relating to that manufacturer. This could be particularly useful when you require more in-depth information surrounding the vehicle and the different specifications and trims on model generations for example.
Vehicle Service: The majority of franchise dealerships have their own service departments with trained technicians on hand to work on the vehicle brand they sell. While this may be beneficial if you buy a used Ford from a franchised Ford dealer but not so much if you buy a used Volkswagen from the Ford dealership!
Warranty: Unlike second hand vehicles from an independent dealer where warranties are limited, buying an approved used vehicle from a franchised dealer will usually be supplied with some form of warranty. The vehicle will either be covered by a factory warranty if this is still valid, if not then the franchise dealer will typically make up the difference with an approved used warranty, often supplied by a third party company that's approved by the manufacturer.
Finance: When it comes to buying a vehicle from a franchised dealer, they are likely to have more car finance options available including Hire Purchase and Personal Contract Purchase, and may even have particular promotions in place that encourage you to commit to one of their finance deals.
Expensive Vehicles: The downside with franchise dealerships is that the prices for used vehicles are often higher and more expensive than the second hand vehicles you would find at an independent dealer.
Buying vehicles from either independent or franchise dealers both come with pros and cons; franchise dealerships will offer more warranties and vehicle services while independent dealers will have more variety, with late models and older vehicles to choose from at much cheaper prices. However, neither is necessarily 'better' than the other, it's more a case of individual preferences and which suits your requirements.
Have you bought a vehicle from an independent or franchised dealership? What are your thoughts? Let us know via our social media channels.
Other CarCliq articles that may interest you:
Best Time Of The Year To Buy A Car
Is 2019 The Year To Buy An Electric Car
Advantages Of Buying From A Dealer
For more CarCliq Guides, click here.