Child car seats can seem like a complicated contraption, but don't let this stress you out. It could be possible that you've misread the instructions, or that the car seat you have brought for your child isn't compatible for your car.

Although many child car seats are labelled as universal, don't be fooled. This doesn't mean all child car seats are suitable for all makes and models of cars. If you've thought about buying an ISOFIX seat – check your car's handbook before you decide on purchasing anything. This will give you all the right information you need to be knowledgeable about what type of car seat you're after, as it will tell you the types and sizes of ISOFIX seat that are compatible in each seating position.

We at CarCliq have put together numerous reasons why you may be having a few issues with fitting a child car seat.

The belt is too short:
If you are turning towards having a rear-facing seat, you may find car seat belts aren't long enough to fit around the seat.
Your solution!
Try different seating positions with the child seat to test the length of the seatbelt.
With certain child seats, they have an alternative belt route. This is for the occasion of when you do find that the belt is too short for a normal installation.
If you have chosen a non-reclining or two-way seat, straight away you need to consider having longer seat belts which can be installed in the upright position and then reclined against a seat belt tension once fitted.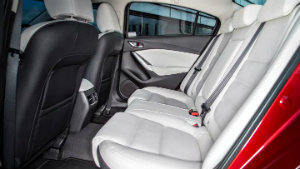 If you've got sloping seats:
You find your seat cushions in the back of your car at angled at a slope, then a non-reclining child car seat might leave your child "lying" in a near vertical position.
Your solution!
A reclining seat is your best seat option in this situation.
"Buckle crunch":
If you were to position the car's seatbelt buckle hard up against the child seat frame, this can cause the buckle to fail under crash conditions.
Your solution!
Only the seat belt webbing should be in contact with the frame of the child seat.
If you found that the seat belt buckle lies across the frame of the seat you won't be able to get it tight. This can lead to the buckle opening or breaking in a crash.
Find an alternative belt route by checking with the child seat instructions given.
Try moving the child seat into different positions and find what one works best for you and your child.
Your adult belt anchorages are in a poor location:
Adult belts are only designed for the comfort and protection of ADULTS; therefore, this doesn't play the same role when children are involved.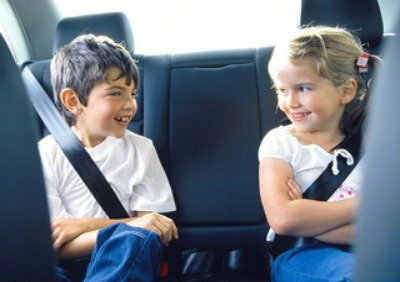 You may find sometimes (usually on the outside rear seats), the outer seat belt mounting point is so far forward, the seat belt webbing can't pull the child seat frame backwards and downwards into the cushion.
Your solution!
By moving the seat from the side seat which is normally dipped to the central seat where it is raised, it will quite often move the seat further up and away from the potential buckle crunch issue.
If we still suffer problems with this, we can then try the front seat if necessary providing we have no airbag or the airbag has the facility to be turned off.
To conclude, we suggest you always "try before you buy". The reason for this is because you can ask retailers for advice, so they can demonstrate the seat and show you the correct way of installation. Whilst also enabling you to confirm if the seat you like is compatible with the current car you have, or if you were going to have a family car.
We hope we have solved any issues you may be having when it comes to fitting a child car seat.
For more CarCliq Guides, click here.If you're looking for entertaining apps to keep your child entertained during a car journey? Click here.If you're struggling to pick the right car seat, click here.