We've all heard the saying "dress to impress" and "first impressions count" and with it being Valentine's Day many of us will be dressed to the nines and wanting to make a good first impression on our dates tonight, but what about driving to impress? Let's face it we all judge people on their driving abilities - how many times have you been a passenger in a car and said to yourself "I'm never getting in a car again if this person is driving"? We're guessing you've said that a few times - we have too, that's why we at CarCliq have put together some top tips for driving safely this Valentine's Day that will not only impress but just might get you a second date!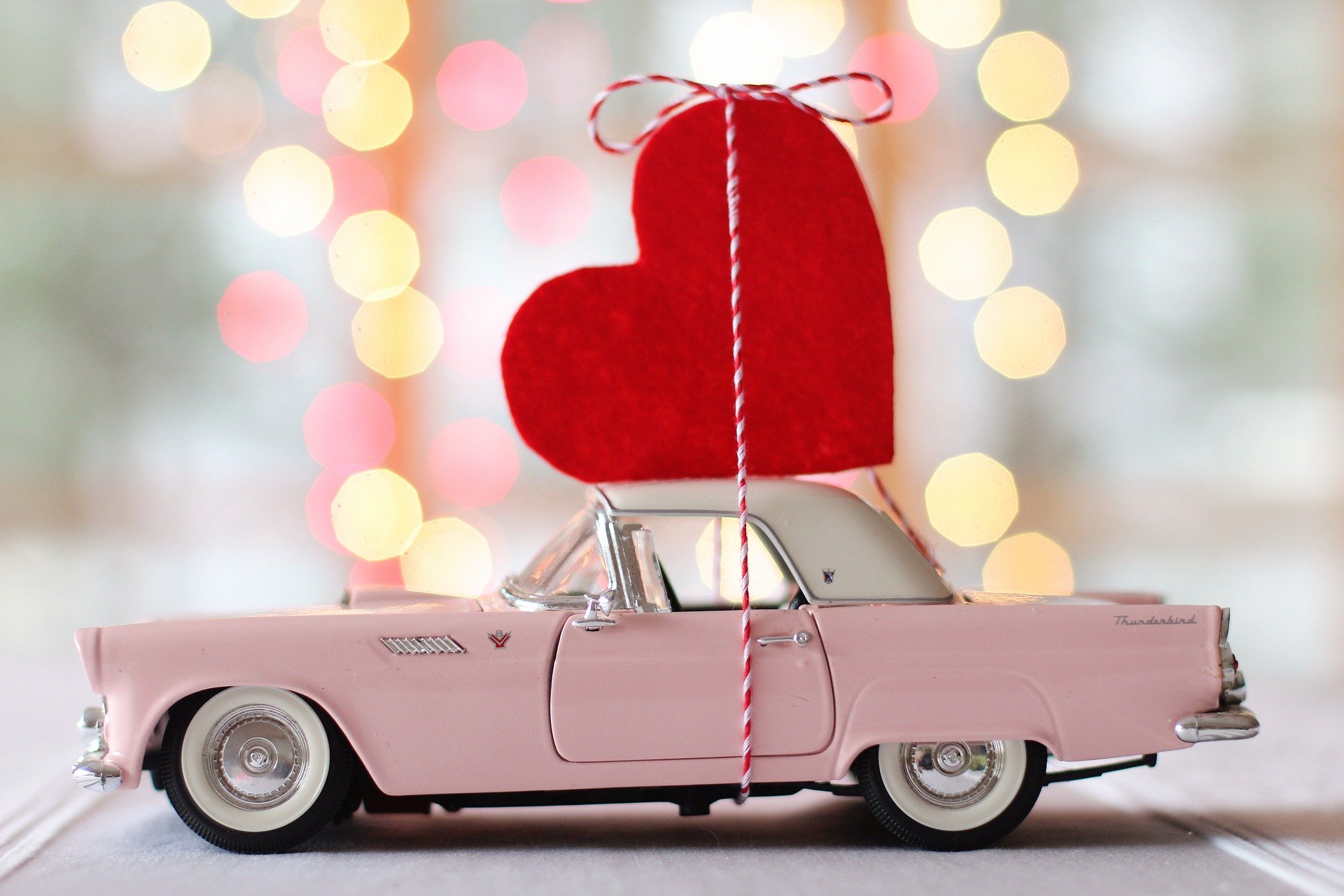 Before you set off on your date, ensure that you've done those all important vehicle checks that include checking lights, engine oil, coolant and screen wash, electrics and tyres. Don't ruin your evening by breaking down as your loved one will be less than impressed if they have to stand out in the cold waiting for a recovery vehicle!
We are all guilty of being possessed by our mobile phones but as tempting as it may be to send a quick text or take a call, it is extremely dangerous to use a phone while driving as it can reduce reaction times by up to 35%. If having your phone on you is too much of a temptation, then we'd advise placing it somewhere that you won't be able to access while driving such as inside in the glovebox, in a bag behind your seat, in the pocket on the back of your seat or even in a bag in the boot of the car, so even if you are tempted to use it you won't be able to!
When out on the road be mindful of your speed as this contributes to more than a quarter of fatal crashes in the UK. Speed restrictions are a maximum - not a target, and a lower speed may be more appropriate depending on the road layout, traffic and weather conditions. Make sure you leave early enough for your journey so that you don't have to rush to get to your destination, besides no one likes to be kept waiting – better to be an hour early than a minute too late!
Being confident can be a good thing in many aspects of life, but overconfidence, especially when it comes to driving, can be a killer. Yes, it's frustrating when you're running late and you're stuck behind a slow-moving vehicle but wait for a safe opportunity before overtaking, don't risk your safety or that of your passenger's if you're in doubt.
Lastly, don't be that person that drinks and drives. While it may be tempting to crack open the champagne, drink-driving is one of the most dangerous things a motorist can do. If you're the designated driver for the night, we would advise that you stick to the non-alcoholic drinks; having just one drink, even though you're still below the legal limit, you are four times more likely to be involved in a car accident. Avoiding alcohol is the best way to stay safe when driving, it's better to be safe than sorry.
Will you be taking our safety tips into consideration this Valentine's Day? Let us know via our social media channels.
Other articles that might interest you:
Don't Be In The Dark About Driving
Top Tips To Avoid Your Phone While Driving
For more CarCliq Guides, click here.