We're all familiar with the "age is just a number" and "you're only as old as you feel" clichés and, while we at CarCliq believe that to be true, growing old does come with its share of challenges. But what do you do if you're concerned about an older relative's driving? Spotting the signs that a loved one's driving may be deteriorating can be difficult and broaching the subject can be even harder, that's why we've put together some top tips on how you can tackle the issue.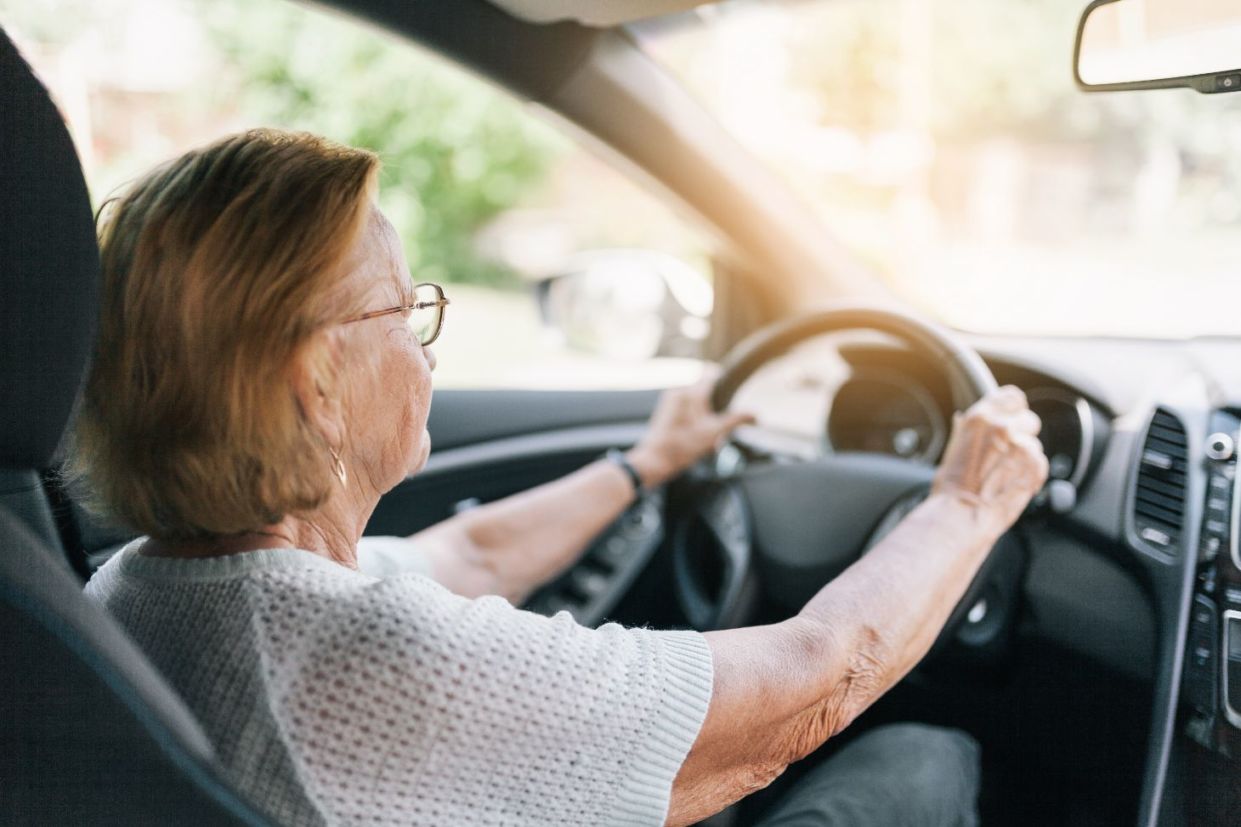 Be a passenger:
Taking the opportunity to be a passenger every now and again will enable you to assess your loved one's driving and spot any changes over time. Whilst signs of deterioration may vary from driver to driver, some of the changes to keep an eye out for include looking but not seeing at junctions, reduced ability to judge speeds, poor reversing as well as any dents on the car.
Do some research:
It might be worthwhile to identify the reasons that keep a loved one driving - do they require a vehicle to go shopping for example. Doing some research beforehand will allow you to offer some solutions that will help them remain independent and keep doing the things they enjoy. It may be beneficial to find out what public or community transport options are available as well as introducing the idea of internet shopping and other online services that are available. In some cases, getting an experienced driver assessment, that evaluates a person's driving ability and offers suggestions for improvement or even just some retraining, might be all your relative needs to be able to carry on driving safely for many years.

Have a conversation:
When it comes to voicing your concern, try and be sympathetic. It's worth remembering how much of a life changing decision this could be for someone as well as the impact it might have – think how independence would be affected if the ability to be able to drive was suddenly taken away.
Try and pre-empt the conversation by asking questions such as "how will you feel if eventually you have to give up driving?" and "how would it affect you?" for example. Raising the subject sooner rather than later while there's still nothing wrong with their driving will give you a clearer understanding of your loved one's thoughts and feelings regarding the subject and help you both prepare for when the time eventually comes.
Avoid having a large family discussion, a one-to-one with your relative is perhaps the best approach to take. This will ensure that they aren't overwhelmed by the number of family members and will prevent them from feeling outnumbered.
When it comes to the discussion itself, stick to the facts and focus on the driver's skills, rather than their age. Try to avoid condemning their driving outright, perhaps talk about safety for them and other road users.
Lastly, know when to stop the conversation and revisit it another day, it's pointless getting into an argument where tempers get frayed. More often than not, by leaving your relative with this 'food for thought' they will come to their own conclusion and realise that what you're suggesting makes sense.
The constant worry about a loved one and their safety (as well as that of others) when they're out on the road is not a situation that anyone wants to find themselves in. However, when it comes to tackling this difficult subject, it's important to highlight that the risks associated with driving change as we age and that it's not necessarily about giving up driving but more a case of reducing the risks.
Do you dread having this conversation with your loved one? We hope our guide has given you some useful information on how best to express your concerns. Let us know if you used any of the advice mentioned and how you got on via our social media channels.
Other articles that might interest you:
'No Age Barrier To Being A Better Driver'
For more CarCliq Guides, click here.