It's an awful feeling when your car starts to perform like it's not supposed to. Although, we all are guilty of leaving it until the last minute and put off taking it to the garage, because of the fear of how much repair costs will be.
However, we at CarCliq have put together six simple steps to ensure you spot the problems before they cause a breakdown. These checks should be thoroughly done every few weeks. If you have trouble with remembering things, just think FLOWER.

What is FLOWER?
F
F stands for Fuel.
Don't wait until your fuel lights come on (especially if you're in unfamiliar surroundings).
We advise you to take it to the petrol station straight away.
L
L stands for Lights.
We advise you to give all your exterior lights a good clean every few weeks.
Also, check for blown bulbs and cracks in the lenses.
O
O stands for Oil.
Did you know? Cars can get through up to a litre of oil every 1,000 miles.
Do not wait for your red oil pressure warning light to come on – your engine might already be damaged by then.
We advise you to check your oil level regularly (use your car handbook if you're unsure).
W
W stands for Water.
Overheating causes a lot of breakdowns, especially in hot weather (something we don't have to worry about in the UK).
We advise that if the level seems low, check for leaks and keep your windscreen washer fluid topped up, too.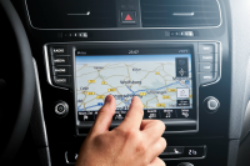 E
E stands for Electrics.
Battery problems are the number 1 cause of breakdowns!
We advise if you know that your battery is getting a bit old – renew before it lets you down.
We also suggest you check that your radiator's electric cooling fan starts running when the engine gets hot – this can be done by running the car whilst its stationary or ask a garage to have a look for you.
R
R stands for Rubber.
There are numerous problems that could occur if your tyres aren't inflated properly.
It can cause them to wear out faster and lead to wasted fuel (which we all wouldn't want because that doesn't come cheap nowadays).
For more information about tyres, check out our tyre care guide here.
To conclude, taking care of your car can save you a lot of money in the long-term and if you want to download a "Flower Power" leaflet to ensure you remember,
click here
.
For more CarCliq guides
click here