6 cars for sale.
Currently displaying
1
-
6
of
6
Sort by:
Modify Search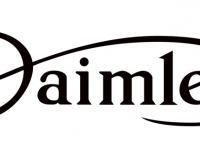 Buy used Daimler cars from trusted dealers
In a world that's constantly growing and changing Daimler is an auto manufacturer that aims to create safe and sustainable vehicles with leading technology and top grade products. On their journey they have created some of the world's greatest, most beautiful vehicles to date. They have produced incredibly beautiful cars in the past, and continue to do so in the present, so own a piece of luxury and buy yourself an approved used Daimler from a CarCliq trusted dealer.