With more than 35 million sales globally, it's safe to say that Volkswagen are on to a winner with the Golf; one of the best-selling and most popular hatchbacks on the market. The latest 8th generation Golf is no different and caused quite a stir in the automotive industry in the days leading up to its world premiere back in October last year. Whilst the Volkswagen Golf 8 has received a more modern interior and sleek new look, it still retains that Golf-like styling but can this latest model retain its popularity in an overly competitive section of the motor industry?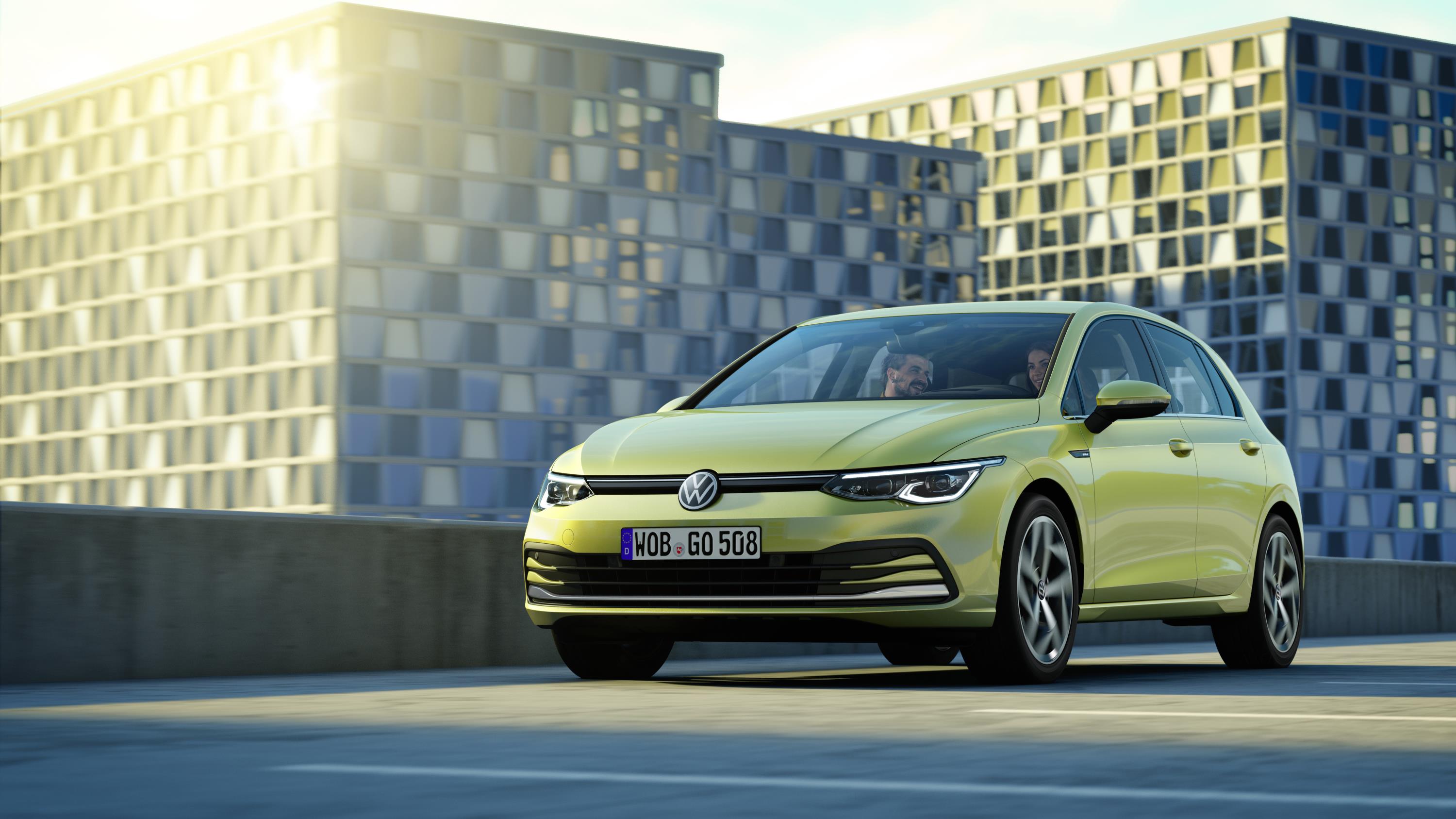 The Golf's engine range will include an entry-level 1.0litre three-cylinder petrol available with either 89bhp and 109bhp, as well as more powerful 129bhp and 148bhp 1.5litre petrol engine. There's also the option of a 2.0litre four-cylinder diesel engine that comes in versions producing 114bhp and 148bhp. Some variants of Golf will also gain mild hybrid tech; available in the two 1.0litre models as well as the 148bhp 1.5litre, that will see a 48V power supply fitted that recovers some of the energy lost when braking. The addition of the hybrid system enables the car to engage its start/stop system and coast down the road in electric mode, also aiding the engine with an electrical boost when pulling away, improving performance and fuel efficiency.
When it comes to handling, the Golf 8 is rather sophisticated, seamlessly switching between petrol and electric. It's more agile than its predecessor and the improved Dynamic Chassis Control, allowing drivers to select Individual, Eco, Comfort and Sport modes, tailors the steering weight, engine response and the damper settings. The steering is well weighted, although in Comfort mode it doesn't feel quite as precise as it could when driving around town, while Sport mode gives the suspension a rather firm feel, more so than is perhaps necessary for a non-sporty hatchback. Road noise is minor, with a small amount wind noise generated from around the wing mirrors but overall, the Golf's on-road refinement puts it on par with Mazda 3 and BMW 1 Series rivals. It's clear that this new generation continues to uphold the characteristics synonymous with a Golf, being both enjoyable and comfortable to drive.
Stylistically, the new Golf still resembles its predecessors, managing to retain its instantly recognisable look despite the exterior receiving some changes. The most notable change is the lack of 3-door body style available, with Volkswagen concentrating purely on the five-door hatchback. The inside gains a sleek new interior with VW replacing physical buttons and controls with a 10inch digital driver's display as well as a 10inch infotainment screen. Whilst the new infotainment system looks super sleek, navigating the menu will take some getting used to, but the system is customisable and shouldn't cause drivers too many issues once it's arranged in a layout suitable to their needs. New features include an eSIM that allows for online music streaming and real-time traffic information and services, as well as Android Auto and Apple Carplay connectivity. In addition, there's also the head-up display, projecting key information directly into the driver's field of vision and Car2X (car-to-everything) technology, a system that uses information generated by other vehicles and the road infrastructure to warn the driver of hazards such as broken-down vehicles or traffic jams on the road ahead.
In terms of space, the Golf hasn't seen much change, offering a similar amount of space to that of the previous generation. There's plenty of space with a decent amount of leg and headroom for rear passengers, helped by the car's flat roofline, so six-footers should have no issues there, although fitting a fifth middle passenger in might be a bit of a tight squeeze. With the battery pack for the mild-hybrid system stored under the front passenger seat, boot space hasn't been compromised either. The Golf does well to compete offering a decent 380litres, just beating its Ford Focus rival by a few litres but looses out to the 590litres offered in the Skoda Octavia. For those needing more space, the 60:40 split rear seats will allow for a total of 1,237litres when folded down.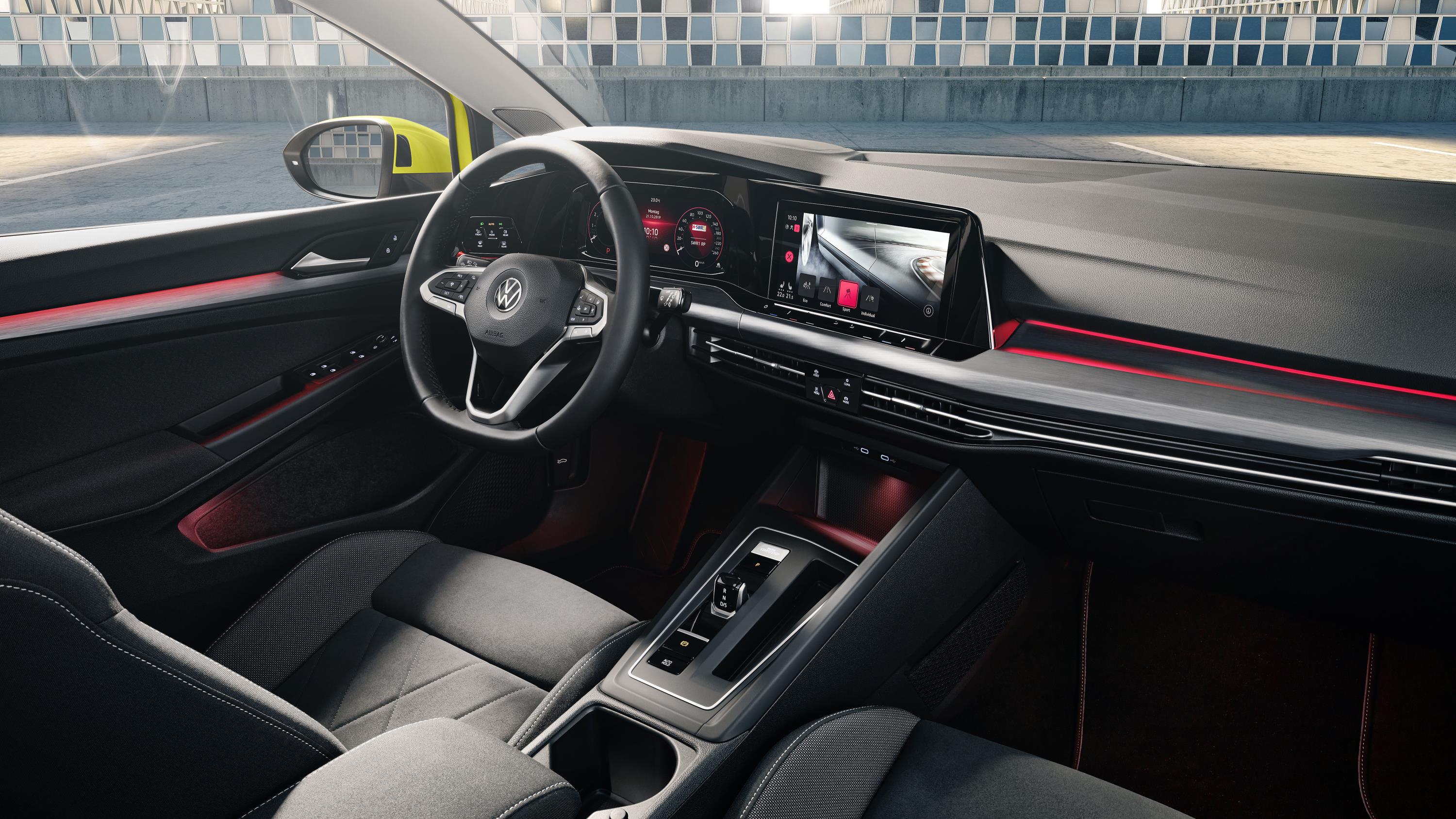 Should you buy one? Ahead of its launch in spring, the 8th generation Volkswagen Golf looks very promising, with the improved style, sleek interior and abundance of tech giving the latest Golf a very modern look and feel. Although further specifications and prices are yet to be revealed, the latest generation outshines its predecessor and manages to raise the hatchback bar, not an easy feat in this highly competitive market, but whether the Golf will still hold on to its top spot and distance itself from the competition is something only time will tell.
Pros 'n' Cons:
• Styling √
• Interior √
• Handling √
• On-board Technology √
• 3-door Body Style X
Fast Facts:
(Volkswagen Golf 1.5 eTSI specification)
• Price: TBC
• Max speed: 139mph
• 0-62 mph: 8.5seconds
• Range: TBC
• Engine layout: 1.5litre turbocharged petrol
• Max. power: 148bhp
• CO2: TBC
Interested in buying a used Volkswagen Golf? Click here.
Other Volkswagen Reviews that might interest you:
All-New Volkswagen Touareg 2018
New Volkswagen Polo 1.0 Petrol 2018
For more CarCliq Reviews, click here.