Small SUVs are becoming increasingly popular, with hatchbacks and small estates being shunned in favour of compact off-roaders and crossovers and Skoda are the latest car manufacturer to add to this extremely popular section of the car industry with their Kamiq. The Skoda Kamiq is the latest model to complete the trio of SUVs offered by the Czech manufacturer, sitting below its siblings the Skoda Karoq and the Skoda Kodiaq. Set to rival the SEAT Arona, Volkswagen T-Cross and the Renault Captur, the Kamiq is big by small SUV standards, features a range of new tech and is competitively priced to boot.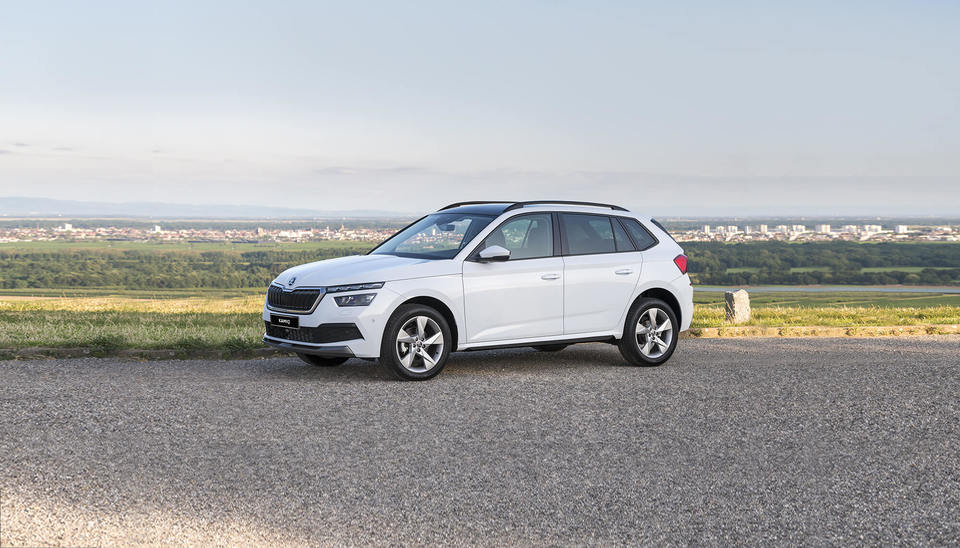 In terms of styling, the Kamiq is very similar to its siblings and bears a striking resemblance to the Karoq but is a smaller and sharper version with three trims available; the Kamiq S, Kamiq SE and the Kamiq SE L. A choice of petrol and diesel engines are available for the Kamiq, with a pair of 1.0-litre TSI petrols with 94bhp and 114bhp, a 1.5-litre TSI with148bhp as well as a 1.6-litre diesel TDI with 114bhp. There's also a choice of six-speed manual and seven-speed DSG gearboxes offered with top speeds of 112mph-131mph and a 0-62mph time of 8.3-11.1seconds depending on the engine configuration. In terms of efficiency, the Kamiq can return between 44.8-56.5mpg while emitting between 110-115g/km of CO2, again depending on the trim selected.
Whilst few small SUVs are designed to be really good to drive, with the exception of the Mazda CX-3 and SEAT Arona being top of the class in this regard, the Skoda Kamiq doesn't fall far behind. Despite picking up surface imperfections through the wheel and not being quite as soft as the Volkswagen T-Cross, ride comfort improves with speed and even motorway driving becomes very smooth and comfortable. The softer suspension setup smooths out harsh bumps in the road nicely and even the largest 18inch wheels do little in making the Kamiq less comfortable. There are a number of driving modes to choose from; Eco, Normal and Sport, with Sport mode adding weight to the steering. The Kamiq doesn't sway around as much through faster corners and is rather agile, even more so when the (optional) Sport Chassis Control suspension is set to Sport Mode. Steering is light and doesn't sacrifice accuracy, navigating town driving with easy but wouldn't be out a place on winding roads either. However, pair the six-speed manual gearbox with the 1.0litre engine and the Kamiq has to work hard to overtake or drive up steep inclines. At fast motorway speeds, there's a little bit of wind noise and a fair amount of road noise but when compared with the T-Cross this is fractional.
When it comes to technology, the entry-level S trim will come with a 6.5inch touch screen infotainment system, move further up the range and the screen gets bigger. All three variants feature Bluetooth connectivity, with Apply Carplay and Android Auto smartphone mirroring added to the SE and SE L. A built-in Sat-Nav and Skoda's 'Laura' voice assistant are available in the top of the range Kamiq only. There's also two USB-C ports in the front, with the option of adding a few more in the rear – for a price of course, allowing you to charge several devices on the go. Whilst there are some harder and cheaper-looking plastics, the materials used in the Kamiq are superior when compared to those found in the SEAT Arona, with a selection of seat designs and materials making it feel more premium compared to other rival interiors.
As for interior space, the Kamiq offers a generous amount of accommodation despite its compact exterior dimensions. There's plenty of space for rear-seat passengers to spread out in and an equal amount of headroom – even with the optional panoramic sunroof fitted, to take advantage of. There's an expanse of glass and the thin front pillars give a clear view out and around the car. However, due to the sloping profile of the car, rear-visibility isn't great but Skoda combat this with parking sensors and a reversing camera as well as automatic parking but is again dependent on the specification chosen. When it comes to boot space, the Kamiq is on par with the T-Cross with a capacity of 400 litres or a total 1,395 litres if the split-folding seats are flat. You'll also find a further 26 litres worth of storage dotted around the cabin in the form of door pockets and storage compartments.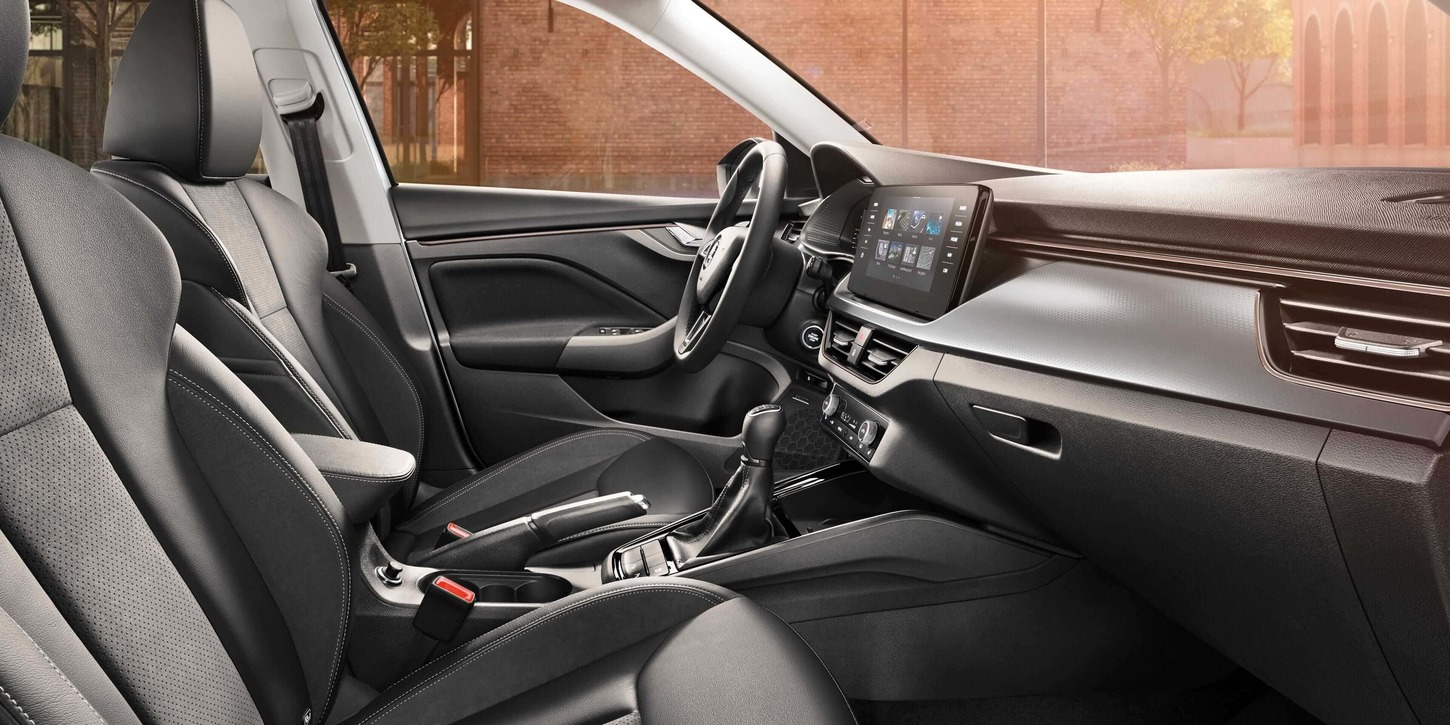 Should you buy one? The Skoda Kamiq appears to be a very practical and sensible car that does exactly what it needs to do to compete with the best of the best in the range. The Kamiq is a great option, it's family-friendly, comfortable, well-built and never feels like it would do anything unexpected. For those who simply want spacious yet modern family transport that's wrapped up in a compact, affordable package, then we'd advise that you take a look at the Skoda Kamiq.
Pros 'n' Cons
• Price √
• Practical √
• Spacious √
• Rear Visibility X
• Road Noise X
Fast Facts
(Skoda Kamiq S)
• Price: £17,700
• Max speed: 112mph
• 0-62mph: 10.7seconds
• Range: 49.6mpg
• Engine layout: 1.0litre TSI
• Max. power: 94bhp
• CO2: 116g/km
Interested in buying a used Skoda Kamiq? Click here.
Other Skoda Reviews:
Skoda Superb Sportline 2019 Review
Skoda Octavia 1.4 TSI SE L 2017
For more CarCliq Reviews, click here.