When it comes to naming new cars Peugeot aren't exactly known for being consistent, with every generation getting a new model number from the Peugeot 104 back in the seventies to the noughties Peugeot 207 and every model in between. However, the trend seems to stop at the Peugeot 208, with the second generation set to hit the road in a matter of weeks. Whilst the new model bears the same name, it's gained a stylish new look taking on established rivals in the supermini class in the form of the Ford Fiesta, Renault Clio, Volkswagen Polo and Vauxhall Corsa.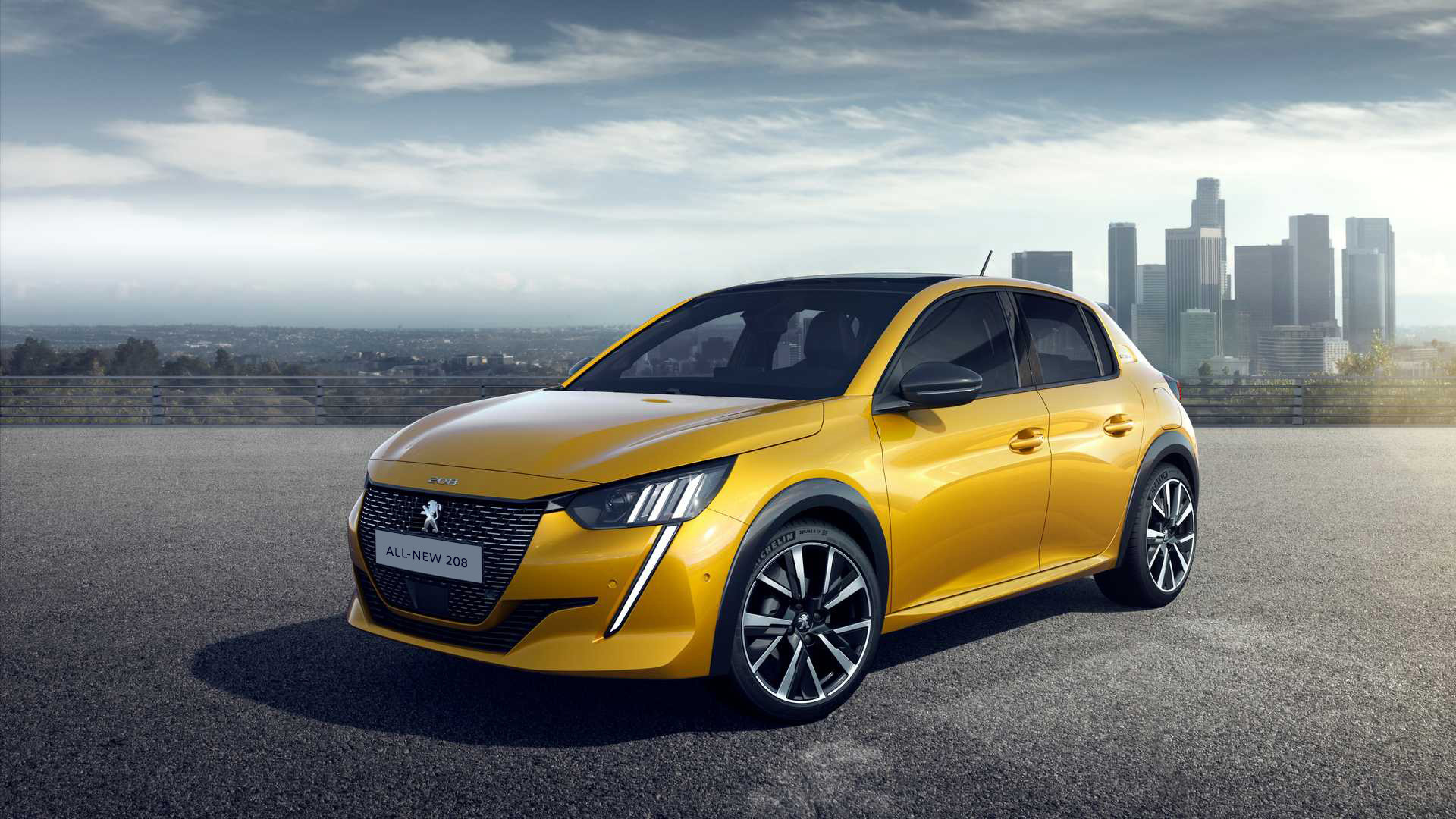 The latest model is offered in a range of petrol and diesel engines as well as a pure electric version – a first for the French manufacturer. The 1.2litre Puretech three-cylinder petrol engine is offered in different variants; ranging from 74bph to the most powerful 127bhp. Transmission type also varies, with the 208 being available in 5 and 6 speed manuals as well as an 8 speed automatic. The four-cylinder diesel engine on the other hand, is only available with a 1.5litre engine with 100bph while the pure electric 134bhp e-208 has a range of up to 217 miles according to Peugeot, thanks to its 50kWh battery and can be charged to 80% from empty in as little as 30 minutes. The 208 powers from 0-62mph between 8-15 seconds and ranges in top speeds of up to 93 - 129mph depending on the engine selected.
When it comes to handling, the 208's steering is light, allowing for easy manoeuvring around town. The light steering can feel a little unpredictable at speed but put the 208 in Sport mode and it becomes much weightier, adding more stability when driving at motorway speeds. The 208 feels quite spirited compared to a Renault Clio or Volkswagen Polo but it isn't quite the sportiest model in the supermini line up. Compared with a Ford Fiesta or Seat Ibiza, there's a lot more body roll through tight twists and turns but that's down to the softly sprung setup of the 208's chassis. In terms of noise, the 208 does well to suppress this, with road and engine noise gradually fading at speed. There's some wind noise generated, particularly around the windscreen pillars at motorway speeds but this is minimal and not enough to detract from the 208's overall refinement.
Inside, the Peugeot 208 has perhaps one of the most attractive and stylish interior designs in the small car class. There's plenty of sophisticated soft-touch materials and piano black trim throughout, along with the contrasting stitching and ambient lighting, making this one pleasant place to be for drivers and passengers alike. However, visibility is rather restricted due to the thick windscreen pillars while the rear pillars and tapered roofline reduce the amount you can see over your shoulder, but standard rear parking sensors, as well as front parking sensors and a rear-view camera on the higher-spec models, improve this somewhat.
The 208 is available in three trim levels; Active, Allure and GT Line, along with a GT trim but that's only offered on the e-208. All models get a digital instrument cluster, lane-keeping assist, speed limit recognition, Apple CarPlay and Android Auto as standard. There's also a 7inch infotainment screen that sits in the middle of the dashboard and can be upgraded to a 10inch screen, but isn't quite as intuitive as those found in the Fiesta and Volkswagen Polo. Move up the range and 17-inch wheels, leather-effect upholstery and Peugeot's 3D i-Cockpit are added while GT Line models gain front and rear parking sensors, along with a rear-view camera and a black contrasting roof. Top of the range GT trim will see automated parking, adaptive cruise control, heated front seats and a 10-inch infotainment screen added, while satellite navigation is available it's only offered on the GT e-208.
In terms of space, the 208 can seat two adults comfortably in the front, but, unlike the roomier rear space in the Polo, passengers in the 208 may struggle. While there's plenty of headroom for those over 6ft, the long-limbed individuals will struggle when it comes to knee room, finding their knees brushing against the back of the front seats. Seating three in the back will be a bit of a squeeze, with passengers rubbing shoulder with one another, so journeys are perhaps best kept to short distances. Boot space is average compared to other models in the class, with the Peugeot offering 311litres and the pronounced lip may prove a little awkward when it comes to manoeuvring large items in and out.
Should you buy one? The Peugeot 208 stands out purely due to its sleek design and stylish interior, making rivals in the class seem rather outdated in comparison. Whilst there are other alternatives that are both cheaper and handle better, the 208 is stylish both inside and out; even in its most basic trim, offers a comfortable and quiet ride and has a variety of petrol, diesel and electric engines to choose from. For those that want a little bit of everything; comfort, style, diesel, petrol or electric engine options then the 208 could well be the supermini for you.
Pros 'n' Cons:
• Styling √
• interior √
• Engine range √
• Rear Space X
• Visibility X
Fast Facts:
(Peugeot 208 Allure)
• Price: £18,850
• Max speed: 117mph
• 0-62 mph: 9.9seconds
• Range: 46.6mpg
• Engine layout: 1.2litre Puretech three-cylinder petrol
• Max. power: 99bhp
• CO2: 97g/km
Interested in buying a used Peugeot 208? Click here.
Other Peugeot Reviews that might interest you:
For more CarCliq Reviews, click here.