Approaching it's 10th Birthday the Mitsubishi ASX undergoes only its 2nd major update; a rare thing these days where manufacturers often churn out new facelifts every year!
The visual changes focus around the front end, which is completely new from the windscreen forward. It has been wholly redesigned to bring it in line with other upcoming models with a sleeker clamshell bonnet and bold front grille. The rear is more familiar with new LED tail-lights and a sharper bumper design. Under the skin, Mitsubishi has simplified the engine line-up with just one option, a 148bhp 2.0-litre petrol with five-speed manual or CVT and two- or four-wheel drive. With 148bhp it is 30 per cent more powerful, while torque is up 27 per cent too.
Behind the wheel of the four-wheel-drive, CVT-geared model (predicted to be the most popular choice) it's comfortable with good ergonomics and easy-to-use functions, something that Mitsubishi says is intentional with the ASX. On flat roads with sensible acceleration the ASX is pleasant enough; it's not slow, the CVT is fairly smooth and refinement is acceptable. But with more rapid acceleration the engine's and gearbox's roughness becomes apparent. The steering is nicely weighted but always a little lacking in responsiveness and feedback which makes mild cornering less enjoyable than you'd like. And there's the ride comfort, which only worsens as you get faster. It's softly sprung yet seems to pick up every bump in the road, even when the road appears to be smooth.
Inside, the bigger touchscreen features Apple CarPlay, DAB and Bluetooth as standard, while the top trim Dynamic has TomTom sat-nav. The touchscreen is rudimentary in comparison to rivals, particularly the Volkswagen Group-owned Ateca and Skoda Karoq, but there is a charm in its simplicity: there's no delay on the touchscreen and it's easy to find the desired function – which isn't the case with many cars. Space-wise there's good room inside with quite a bit of leg-room in the back; although might be a squeeze for those over 6ft! The entry-level trim, includes features such as heated front seats and a rear-view camera, while the Dynamic top trim adds leather seats, sat-nav and some driver assistance systems.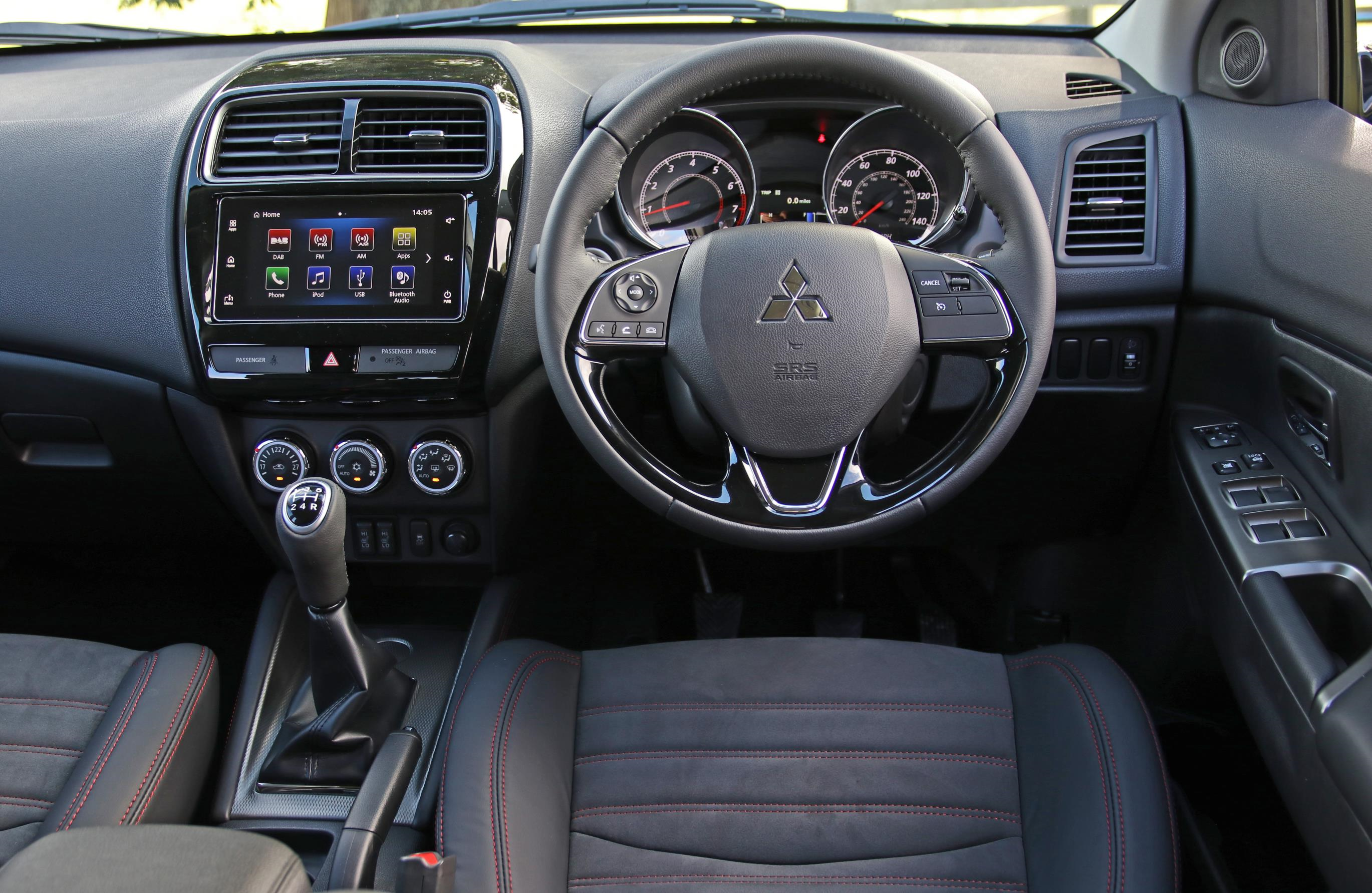 Should you buy one? The ASX feels far less sophisticated than a Hyundai Kona or Mazda CX-3 on the road, and a lot slower than a turbocharged Suzuki Vitara. Overtaking feels like a chore no matter which transmission you choose and there's a constant noise from the tyres over rougher roads. On a positive the interior feels like it's built to last and a good level of equipment to keep both drivers and passengers happy. Being fairly attractive with prices starting at £19,585 the ASX may be a good option for those looking for a smaller SUV but be sure to look around at rivals and take them on a test drive to see how the driving feel compares!
Pros 'n' Cons
• Styling √
• Interior √
• Performance X
• Handling X
• Ride Comfort X
Fast Facts
(Mitsubishi ASX AWD Dynamic)
• Max speed: 118 mph
• 0-62 mph: 12.2 seconds
• Range: TBC
• Engine layout: 2.0-Litre 4 Cylinder Petrol
• Max. power: 148bhp
• CO2: TBC
Interested in buying a used Mitsubishi ASX? click here
For more CarCliq Reviews click here