Today, Nissan revealed the brand-new Nissan LEAF, the next generation of the world's best-selling zero-emissions electric vehicle. The purpose of this vehicle is to be re-invented to offer better range, dynamic design, advanced driver assistance technologies and enhanced connectivity.
​
How does this new model give a better range?
It offers an improved range of an extraordinary 235 miles (378km) on a single charge, therefore this allows drivers to experience longer journeys without the hassle of repetitive charging. This is all because it is interconnected by the extended European CHAdeMO Quick Charging network, whilst the new e- powertrain provides 100kW of power output and 320Nm of torque, enhancing acceleration and overall driver satisfaction.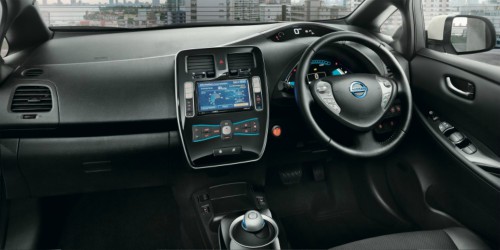 What new technology have they got to offer?
Nissan has packed this upgraded model with prestigious technology, for instance, the ProPILOT advanced driver assistance system for a confident and more comfortable drive. This uses the steering, braking and acceleration to assist the drive within single lane, low-speed traffic and highway cruising situations. For when the driver is in slow moving traffic, it enables the new LEAF to autonomously slowdown and stops where traffic flow ceases. Next, it will then begin to trail behind the car in front when the flow resumes. An exclusive feature is ProPILOT Park for fully independent parking.
Furthermore, Nissan introduces the innovative e-Pedal technology which transforms the way people drive by letting them start, accelerate, decelerate and stop; this is all done by increasing or decreasing the pressure applied to the accelerator. The process works for when the accelerator is fully released, the hydraulic and friction brakes are applied automatically, bringing the car to a complete stop and regenerating the braking energy to recharge the battery. The car maintains its position, despite it being on steep up and downhill slopes, for when until the accelerator is pressed again, overall this takes away the total stress of driving like never before.​

Nissan links battery power to social infrastructure
Not only is this 2nd generation new model 100% electric, it includes a mobile power unit complete with unique bi-directional charging. In simpler terms, it can transfer energy to power the world around it by connecting to homes and offices. Whilst it can even return any excess charge to top up and stabilise the local energy grid thanks to Nissan's innovative Vehicle to Grid technology.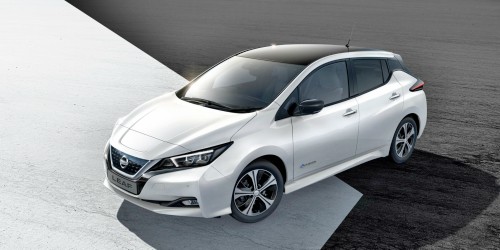 What does it look like?
Its exterior withholds a breath-taking description, telling us that it's not only the advanced technology that Nissan has produced which impresses but in fact it is the sleek profile, sharp, dynamic look and excellent aerodynamics which makes it aesthetically pleasing to European consumers. Anyone that is a Nissan fan (like many of us is) will recognise its signature boomerang-shaped lamps, V-motion flow in the front, flush-surface grille in clear blue and rear bumper's blue moulding.
That's it for the exterior, but it doesn't stop there with its amazing features. In its interior, it has been completely remapped, where its main focus lies upon the driver and combines the clever use of space with optimum functionality. A front panel in the form of a 'gliding wing' and vibrant blue stitching in the seats, dashboard and steering wheel, which overall creates a tranquil atmosphere and a clean quality feel. In addition, the new 7-inch, the full-colour display highlights its key features, including the Safety Shield technology, power gauge and information from the audio and navigation systems. Apple CarPlay and Android Auto have also been integrated for improved connectivity.
Nissan doesn't stop there
To conclude, in honour of the European unveiling of the new 2
nd
generation Nissan LEAF, a unique version is on sale today: the new Nissan LEAF 2. Zero limited edition. This version will include Nissan's ProPILOT technology for the most confident and comfortable driving experience. Priced at £26,490 including Government Grant, cars will be delivered from the beginning of 2018.
Want more news? Click
here