Ford has sold almost 30,000 Mustangs in Europe since the famous sports car first was released across the region in early 2015. In Cologne, Germany, Ford announced their latest invention to allow their Mustang drivers to schedule different engine noises; ranging from its signature roar into a softer engine noise like a purr.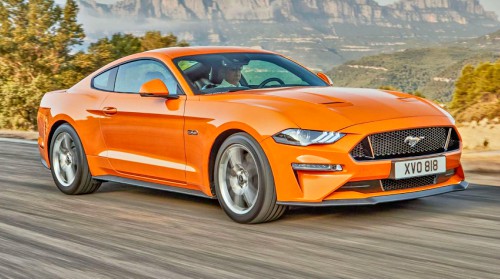 Where did the idea come from?
Most would agree, there is no sound like a finely tuned sports car engine to commence the day. However, for some, like Steve von Foerster (a fellow Ford employee), neighbours are not a fan! This invention occurred, due to his neighbours calling the police and them requesting for him to keep the noise down!
When will Ford install this new feature?
Ford plan on installing this feature in their 2018 Ford Mustang GT. The car will include optional pipes which can adjust the noise released from its exhaust pipes.
How does it work?
This scenario led to Foerster creating the idea of a "Good Neighbour Mode". It works by the driver toggling through the menu in the instrument cluster to select the sound they want, as an example, between 8 pm and 7 am, drivers can be viewed as a "good neighbour" by scheduling their car to start, minus the roar.
Both the new "Quiet Exhaust" mode and "Quiet Start" features will be a part of the available active valve performance exhaust system on the new Mustang, which automatically adjusts the decibel level of the exhaust note according to the different drive modes, from "Normal" and "Sports" up to "Track" mode that emits 82 decibel growl.
As said from Matt Flis, a Ford exhaust development engineer, "Sounds upwards of 80 decibels can start to irritate people; some of the most annoying sounds imaginable, such as a coffee grinder, or lawnmower, have decibel levels in the high eighties… With Quiet Start activated the decibel level of the new Mustang GT drops by about 10 decibels, to a much more comfortable 72 decibels."
So, stay tuned in 2018 for Ford's innovative feature on its newest model the GT to make sure you aren't upsetting any of your neighbours with your almighty loud engines!
For more CarCliq News, click here.