Hyundai Motor Group is working on the world's first multi-collision airbag system, which the company claims offers significantly improved protection in multi-collision accidents unlike the current airbag systems, which can't offer any secondary protection after the initial impact.
Given the violent movement of vehicle occupants during a crash the airbag system could not just simply be designed to deploy again. Hyundai says that the technology behind the new airbag system monitors the position of the occupants in the cabin following the initial collision. The company's engineers have recalibrated the collision intensity required for deployment, allowing the additional airbags to deploy faster in the event of a secondary impact and improving the safety of the occupants by calculating the required strength of subsequent airbag deployments prompted by any secondary impact.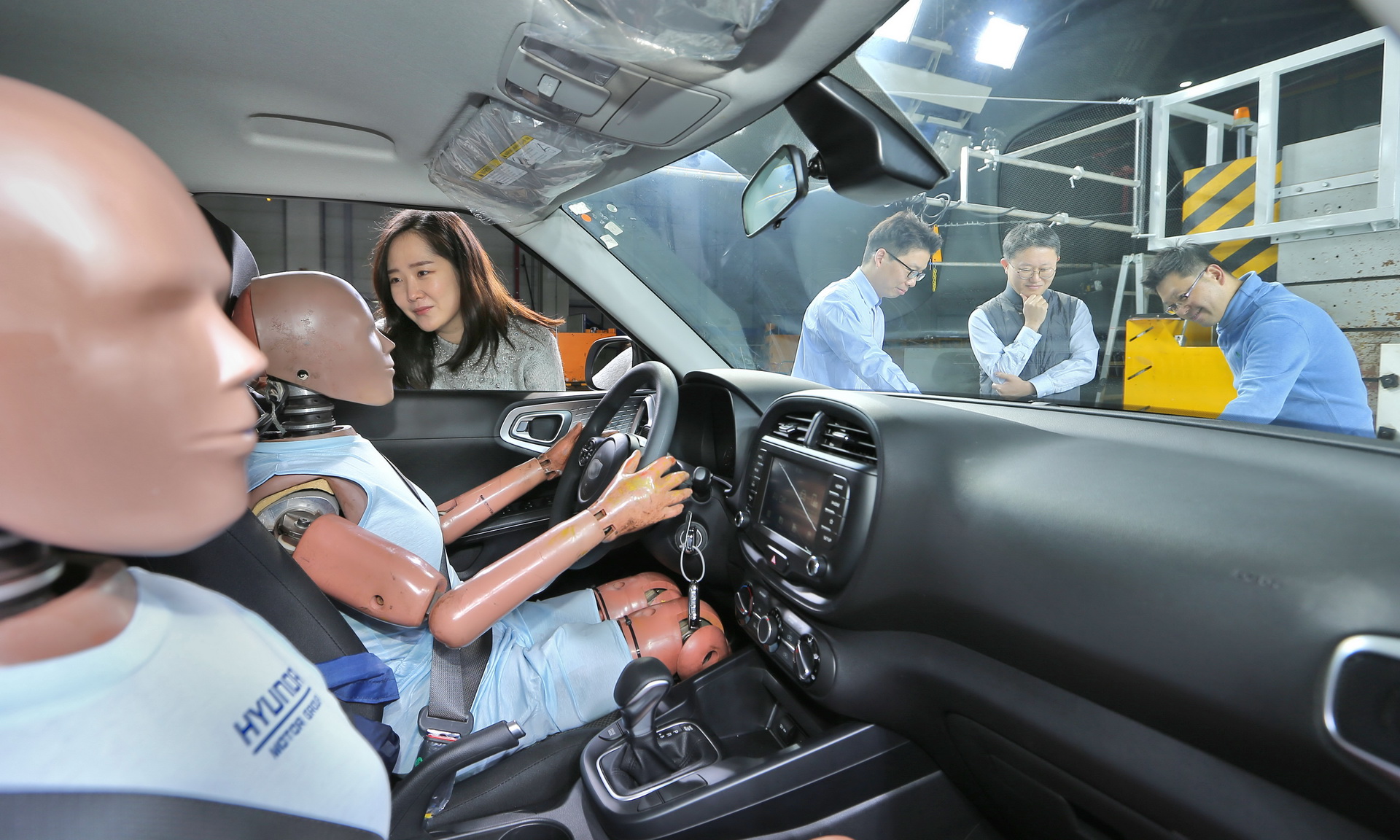 Taesoo Chi, head of Chassis Technology Centre at Hyundai said: "We will continue our research on more diverse crash situations as part of our commitment to producing even safer vehicles that protect occupants and prevent injuries."
This isn't the first airbag system developed by Hyundai. In early 2018, for example, it unveiled a system that placed an airbag in the rear section of a vehicle's sunroof to protect the driver and any passengers in a rollover accident.
Hyundai Motor Group will offer the new airbag system in future Hyundai and Kia once its development is finished, but hasn't indicated any timeline for its release.
Read our other Hyundai news stories
For more CarCliq news click here