When it comes to driving in gale-force winds, keeping up to date with any weather warnings and traffic updates in your local area will certainly help when making a decision about whether you should attempt to brave the storm or not. If weather conditions deteriorate then we'd definitely advise to think twice about starting a journey but if you must, then we want to make sure you're driving safely in this windy weather and have put together 10 key tips!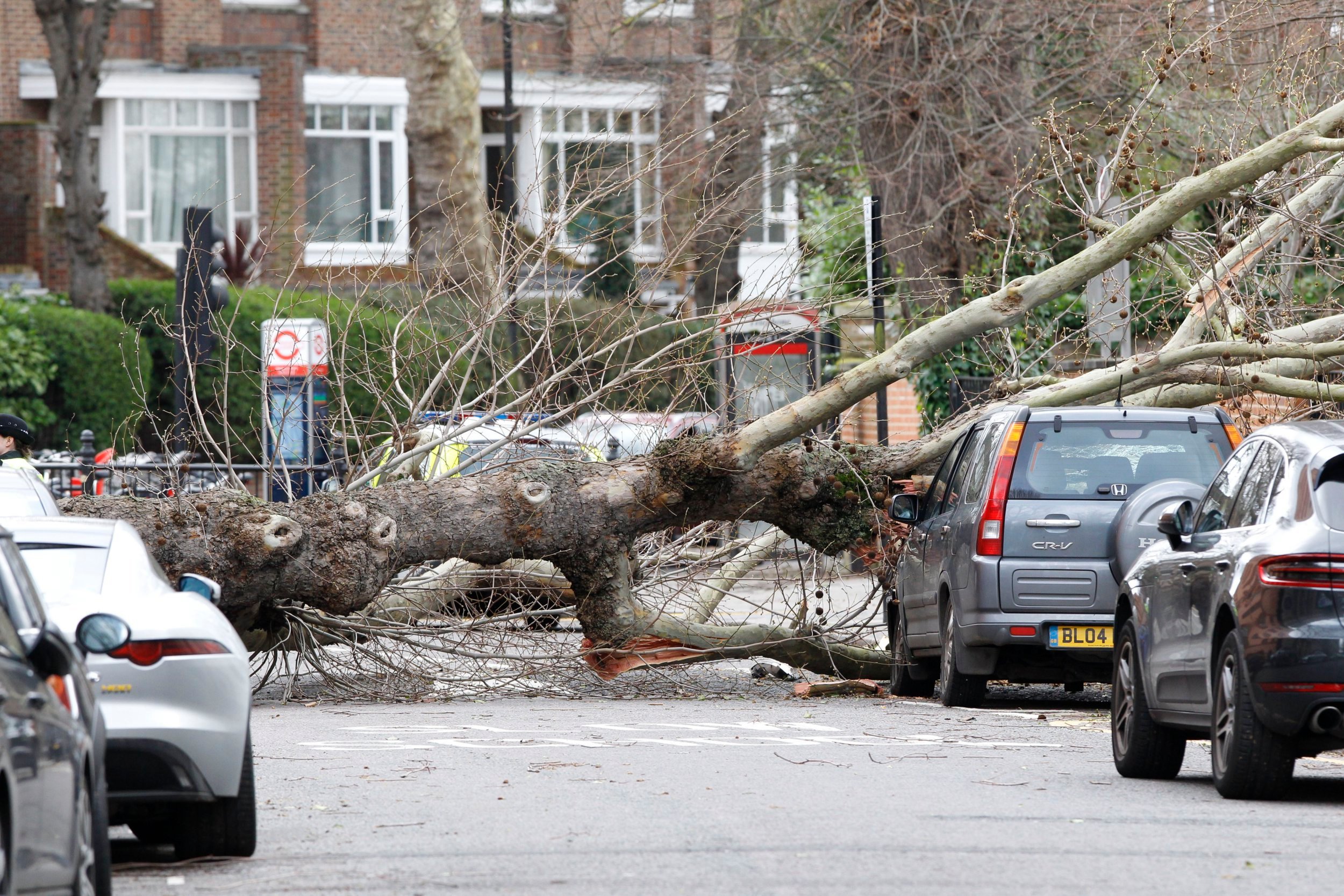 1. Pack well.
If you feel that the severe weather may disrupt your upcoming journey, it's vital you pack the necessities in case you're stranded for a while. This could include bringing things like a change of warm clothes, a fully charged phone (bring a charger just in case) and food and water.
2. Listen to news bulletins.
Sometimes journeys may seem necessary or important, so if you must travel we want you to make it your priority to listen to local and nationwide news bulletins; this is in case there are road closures.
3. Plan your journey.
Before you leave for your commute, research your journey and see if there is a different route that you could take where there might be less exposure to the weather. We would advise taking a more sheltered route (if there is one).
4. Don't be exposed.
The speed you're travelling at is just one of many factors which can impact your driving in windy conditions, as well as driving in exposed areas. This is because your car is more susceptible to the impact from a sudden gust of wind, which is why driving in sheltered areas is the better option.
5. Slow and steady wins the race.
Travelling with high winds can be dangerous as they can unsettle and destabilise your car, pushing it off course. Be careful, this can occur by unexpected, strong gusts of wind, therefore it's best to slow down and anticipate them, reducing the impact it will have on your driving.
6. Be cautious when overtaking.
Overtaking other road users such as high-sided vehicles can be a huge hazard especially so on windy days. Driving past large vehicles can result in a sudden gust from the side as you clear, so be prepared for the change in how the car might respond and do not attempt the manoeuvre unless it is safe to do so.
7. Hold onto your steering wheel firmly.
In terms of travelling in adverse weather conditions like wind, we need to make sure we're holding the steering wheel firmly, so that means two hands on the wheel with a firm grasp as we need to have as much control over the car as possible.
8. Give yourself and others more room.
Be courteous of other road users around you, such as motorcyclists and lorries by giving them more room – this is so that if they're blown around by side winds you've given them and yourself enough room to react.
9. Be very vigilant.
You should always have your full attention on your surroundings, including the vehicles in front of you. You can spot when and where other motorists have appeared to be blown off course by the wind, giving you a pre-warning to take care when approaching this area.
10. Park in a safe place.
Try and avoid parking under trees and telephone lines or any other structures that could represent a falling-danger in severe winds.
Driving in windy conditions can be an extremely daunting and dangerous situation for any driver so we would always advise you to assess whether driving in such extreme weather conditions is absolutely necessary. However, for those that must brave the storm, we hope that our ten quick steps will help you when it comes to driving safely in windy weather.
Will you be taking our top tips into consideration? Let us know via our social media channels.
Other articles that might interest you:
How to spot a flood damaged car
How to replace car wiper blades
What is aquaplaning and how can you avoid it
For more CarCliq Guides, click here.