4 cars for sale.
Currently displaying
1
-
4
of
4
Sort by:
Modify Search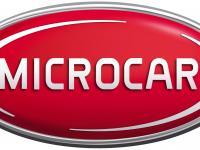 Buy used Microcar cars from trusted dealers
There is a superb selection of used Microcar cars for sale at CarCliq, with the following models to choose from M-Go, M8, MC1, MC2, Practic and Virgo. They're the current leaders in the small car producers market and have over 25 years of experience in producing cars that have the perfect combination of style, size and safety and new advancements and performance from the new fuel injected power units. Search for used Microcar cars for sale today.