Need to hire a car fast, but don't want to pay an extortionate amount? Try
DriiveMe
, a new business that has just launched in the UK.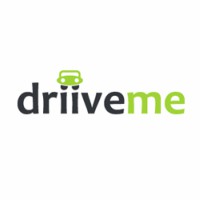 Who and what is DriiveMe?
DriiveMe is a car rental company, which began in 2012 by two brothers named Alexandre and Geoffroy Lambert, they were based in Paris and decided to start the company up in France. This then spread to Spain in 2017.
Today, a grand total of over 900,000 users are making use of their cheap system. They provide car hire for just £1 along pre-set routes.
Trevor Lambert, DriiveMe's UK country manager said: "DriiveMe has already revolutionised inter-city transport in France and Spain, and I'm delighted that people across the UK will now be able to enjoy £1 one-way car rentals. DriiveMe cuts cost for car rental companies and open up cheap transport to the public – everyone wins."​
What does DriiveMe's £1 cost cover?
For just £1, DriiveMe includes the cost of…
Hiring the car
Full comprehensive insurance
A 24-hour window with the car.
What doesn't DriiveMe cover?
The only slight catch that comes with DriiveMe is they don't include the cost of fuel; therefore, this will have to come from your own pocket.
Also, DriiveMe aren't flexible in terms of where you can travel to and from. This is due to the fact that DriiveMe's purpose is to help car hire firms manage their fleets effectively – therefore, you would have to travel between their selected points.
These routes include Edinburgh and Glasgow Airports between Manchester Airport and London Heathrow.
What are DriiveMe's future plans?
To conclude, although there is lack of flexibility with where you can travel with this new service, DriiveMe are looking to make more routes available in the foreseeable future. But also, are looking to increase rentals of up to 72 hours, with their aim being to hopefully increase the number of rentals across their operating countries.
Want to book a trip using the DriiveMe App?
Click here
for Android and
click here
for iOS
For more CarCliq news click here.